Glad to be in Gladstone | It's your move!
You'll be glad to be in the Gladstone Region. It's an attractive destination for investors, businesses, individuals, families, holidaymakers and professionals seeking a lifestyle upgrade.
We know moving to a new place can be overwhelming. That's why Council has prepared this handy online resource to help you find out some important information.
On this page, you'll find information that will help you settle into your new home in the Gladstone Region. From information about when bins are collected, to how to register your furry friend, or where the best local fishing spots are.
Maybe you're in the process of moving here, or in the early stages of considering Gladstone as your new home. Regardless, all the information is clearly presented to help you navigate your way through whatever part of the journey you're on.
While we have tried to include as much information as possible, if you have specific needs, or require further information, please contact us – we're always happy to help. And if you have any suggestions for this page, we'd love to hear from you!
Gladstone Regional Council is committed to sustainability and the growth of the region. In an Australian first, we have launched a 10-year economic transition roadmap to support and guide the region to becoming a renewable energy superpower.

Considering moving for work? You'll be glad you did!
Learn more about our region and hear from Dr Daas, Josiah, Scott and Aaron about Gladstone and why they were glad they relocated for work.
About the Gladstone Region
The region lies on the east coast of Queensland, Australia, within a one-hour flight, or a six-hour drive north of Brisbane. The population of approx. 65,000 is serviced by Gladstone Regional Council.
The Gladstone Region provides a uniquely striking juxtaposition of industry and the pristine natural environment of the world heritage listed Great Barrier Reef.
Within a 20-minute drive of the Gladstone CBD sits the historic town of Calliope and the river town of Benaraby. There's also the pristine beach communities of Boyne Island and Tannum Sands and one of Queensland's premier fishing spots, Lake Awoonga.
To the south, the breathtaking natural surrounds of the Discovery Coast showcase the post-card-perfect town of Miriam Vale. You will also find one of Queensland's best kept secrets, the quintessentially Aussie beach village of Agnes Water, and the town of Seventeen Seventy.
From Gladstone, you can access Great Barrier Reef islands and lagoons, including Heron, Lady Musgrave, Northwest, and Wilson Islands.
The region's towns and villages are perfectly nestled within National Parks and beaches resulting in a uniquely laid-back coastal feel that simultaneously provides unencumbered access to glorious hinterlands and bushlands.
Looking for something specific? What are you interested in?
Major events
The thriving Gladstone Region stages over 200 festivals and events annually, including the famous Brisbane to Gladstone Yacht Race and harbour celebrations, Australia's largest family friendly fishing tournament, the Boyne Tannum HookUp and destination events, such as the Agnes Blues, Roots & Rock Festival, Luminous, 1770 Festival and Under the Trees Music & Arts Festival.
Things to do
If you're visiting family and friends, you might be one of the many who fall in love with the laid-back small-town vibe, mixed with big town amenity. We've gathered some information for you too.
We hope you'll be glad to be in Gladstone soon!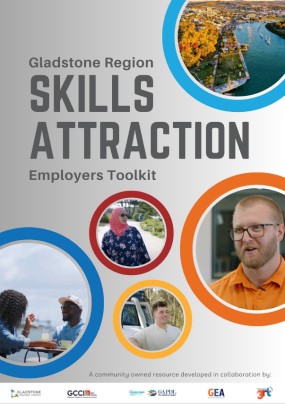 Print this page
Gladstone Regional Council
Connect. Innovate. Diversify.
Return to top
Get in Touch
Opening Hours
8.30am - 5pm Monday to Friday
Postal Address
PO Box 29, Gladstone Qld 4680
Council Offices
101 Goondoon Street, Gladstone Qld 4680
3 Don Cameron Drive, Calliope Qld 4680
41 Blomfield Street, Miriam Vale Qld 4677
Cnr Wyndham & Hayes Avenues, Boyne Island Qld 4680
Rural Transaction Centres
71 Springs Road, Agnes Water Qld 4677
47 Raglan Street, Mount Larcom Qld 4695
Footer Acknowledgement
Gladstone Regional Council would like to acknowledge the Bailai, the Gurang, the Gooreng Gooreng and the Taribelang Bunda people who are the traditional custodians of this land. Gladstone Regional Council would also like to pay respect to Elders both past, present and emerging, and extend that respect to other Aboriginal and Torres Strait Islander people. Learn more about Council's Reconciliation Action Plan (RAP).
© 2023 Gladstone Regional Council
All content © Gladstone Regional Council. All Rights Reserved.
Back to the top