Mayor and Councillor profiles
The 2020 local government elections were held on Saturday, 28 March 2020. The official count is still being conducted by the Electoral Commission of Queensland and this webpage will be updated once the Mayor and Councillors are officially declared by the Electoral Commissioner. Election Results
---
Cr Matt Burnett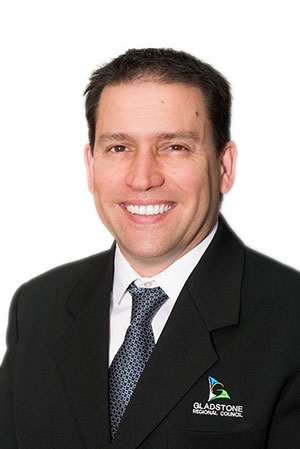 Register of Interest Mayor's Discretionary Fund
Gladstone Region Mayor Matt Burnett is a born and bred resident and his family's connection with the region extends to five generations. He is a former small business operator and qualified journalist, having started his own newspaper, The Port Curtis Post, at the age of 19.
He has since served in Local Government since 2000, including five as Deputy Mayor prior to his election as Mayor. During his time in Local Government, Cr Burnett served as Chairman of Technical Services with Gladstone City Council and as portfolio representative in Technical Services, Infrastructure Services and Town Planning with Gladstone Regional Council after amalgamation in 2008.
Cr Burnett has always had the best interests of the community at heart and, as Mayor, he draws upon the experience he has gathered over his years in Council to ensure those interests remain a key consideration even as the region continues to grow and develop.
Cr Burnett brings an inclusive style of leadership to Council, making sure the thoughts and views of his fellow Councillors, Council officers, business and industry leaders, community groups and organisations, and members of the community are all heard and taken into consideration.
Cr Burnett has learnt much from the three Mayors who he has worked with since being elected to Council and will look to put what he has learned to good use during his tenure as Mayor, in order to provide the strong leadership needed to enable the Gladstone Region to shine at its best.
Cr Burnett also represents Central Queensland on the Local Government Association of Queensland Policy Executive and is an alternate Board member of the Australian Local Government Association.He is a Board Member of the Gladstone Foundation Board of Advice and a member of the Queensland Government's Energy Skills Advisory Committee.
---
Cr Chris Trevor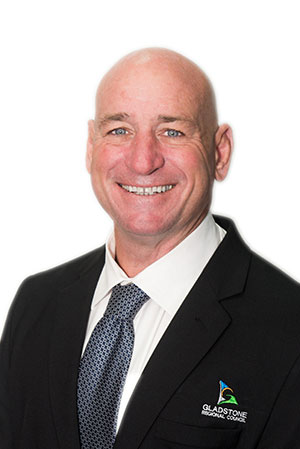 Councillor Chris Trevor has lived in the Gladstone Region for over 50 years and grew up in Auckland Street, South Gladstone. He went to Central State School and later Rockhampton Grammar School.
When his mother Iris Trevor got very sick with breast cancer Cr Trevor finished his secondary education years 11 and 12 at Gladstone State High School.
He completed his law degree externally through Queensland Institute of Technology whilst articled to Solicitors, Tony Goodwin and John Kenny. Cr Trevor has worked in Goondoon Street since 1979 – over 37 years as a solicitor, Gladstone City Councillor and Federal Member of Parliament.
His grandparents owned Gladstone Steam Cleaning and Laundry in Goondoon Street where his mother Iris worked. Cr Trevor's father Allan "Foo" Trevor worked as a train driver for QR in Gladstone for over 40 years.
Cr Trevor and his wife Colleen have five children and five grandchildren.
Public service is just an extension of what Cr Trevor has been doing his whole life – helping people. Cr Trevor puts his hand up to make a difference. To do good. To give back what he takes out.
He believes some people will always criticise one for trying to do good but one should do good anyway. It's a pretty simple philosophy but one Cr Trevor has always believed in. He believes there are some tough times and many challenges ahead but now is the time to step up for the good of the Gladstone Region and its people.For the next four years Cr Trevor will give it his best.
---
Cr Glenn Churchill FIML, MAICD, MBWA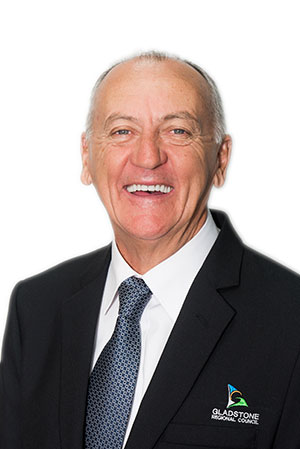 Glenn Churchill has been an active and loyal resident of the greater Gladstone Region and Central Queensland for nearly 30 years. He has gained extensive experience and wisdom in his 15 years in Local Government as both a Mayor and Councillor.
Together with his wife Sue and family, Glenn has had the great privilege of serving the business, sporting, tourism and community interests of the region through many different avenues in public life.
He is the current long-time Chairman Gladstone PCYC Management Committee, Diamond Life member QPCYWA and more recently spent seven years advocating for the region as CEO of GAPDL and additional 7 years as an honorary Board member.
Cr Churchill is the current Chair of Gladstone Regional Arts Development Fund Board, appointed Chair of 2019 Bush Fire Recovery Committee (Infrastructure), Sister City committee International friendship, earlier Chair of the Region's Planning and Development Committee, past Director Gladstone Airport Corporation Board and Member of the LGAQ Executive.
Cr Churchill is also a life member and volunteer of various local community-based organisations. Cr Churchill previously served 11 years as Mayor/Councillor at Banana Shire Council and protected the community for 27 years as a Queensland Police Officer.Cr Churchill strongly believes in working together in harmony to help foster a culture of civic pride in the Region and its communities, valuing the contribution of our various industries, community groups and rural producers, and recognising the very vital work that Council does for the benefit of the region and communities.
---
Cr Kahn Goodluck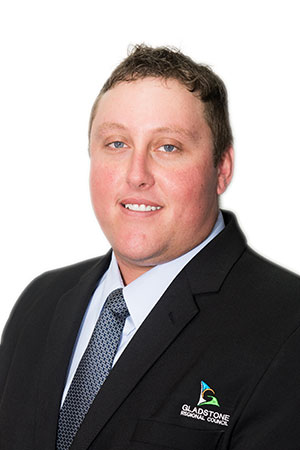 Councillor Kahn Goodluck has been living in Boyne Tannum for almost seven years and has lived in Queensland his whole life. Cr Goodluck grew up in Kilkivan and as a teenager moved to the Gold Coast where he completed his trade as a Boilermaker.
Cr Goodluck moved to the Gladstone region in 2011 and soon after met his partner who was born and bred in Tannum Sands. Having lived in both a city and a country town, he believes the Gladstone Region is the perfect combination of both. It offers the services of a city with the benefits of a country lifestyle like a safe community and the opportunity to enjoy the great outdoors and is the perfect place to provide a great lifestyle and opportunities for his 3 young children.
Cr Goodluck has been a union delegate and health and safety representative in construction and has through this work has honed the valuable art of negotiation and compromise to reach positive outcomes. He believes his working class background brings a different and valuable perspective to council.
He is the President of the BTABC(Boyne Tannum Arts Business and Community Ass. Inc.) which is responsible for many great community initiatives in the Boyne Tannum area including, BAM (Beach Arts Music), Under the Trees Music Festival and provides support to local businesses and other community groups and causes.Cr Goodluck is motivated to engage with people throughout the region and ensure everyone gets a fair go. He is outgoing, passionate and determined. Cr Goodluck definitely has a positive 'never say never' outlook to all that he does that will serve him well on council.
---
Cr Rick Hansen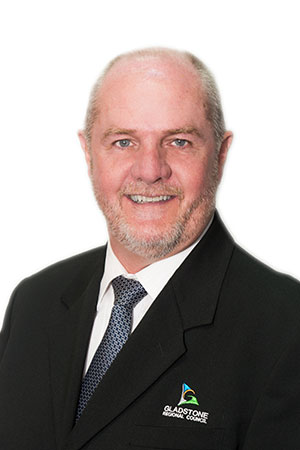 Councillor Rick Hansen moved to Gladstone with his wife Lyndal and family 40 years ago, relocating from Maryborough for work. He has two daughters, two son in laws, two granddaughters and one great grandson. All but one granddaughter still live here in Gladstone.
Cr Hansen is extremely proud of the region with its blend of industry, opportunity and environmental commitment. He believes that we have it all in the Gladstone Region, from the beautiful beaches of Agnes Water/Seventeen Seventy and Tannum Sands to the scenic views of the valleys, mountains and the islands, coupled by the existence and potential of our great harbour. The region has enormous community pride and spirit.
Cr Hansen has been involved in the community extensively, worked in major industry for 19 years and owned and managed a small business for 19 years and has extensive knowledge of the small business sector. He has represented the community in Council since being first elected in 2006. Cr Hansen fully understands the business of Council from Strategy and planning to Community and to Finance.
He is a member of Council's Business Improvement Committee, Councils representative on the Gladstone Airport Board and GAPDL, as well as many other committees.
Cr Hansen is a member of the board of the Gladstone Community Linking Agency, a committee member of the Tanyalla Conference Centre and a member of the PCYC Advisory Board.He is the patron of the Gladstone Tennis and Squash Association and Patron/ Life Member of the Gladstone Basketball Association and is a member of the Gladstone Sunrise Rotary Club.
---
Cr Peter Masters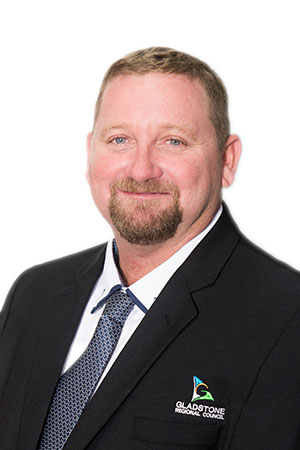 As a long-time resident, Councillor Peter Masters is extremely proud of the region we live in. His family moved to Beecher in 1974, to Benaraby in 1975 and to Calliope in 1977.
His schooling years were spent at state schools in Benaraby and Calliope and at Chanel College and he is more than proud to still call Calliope home. As a father of six children and grandfather to three; for Cr Masters, family comes first and foremost. He also places great value on the importance of community.
Cr Masters firmly believes in our region; it is a great place to live and most importantly, the people that make up the region are wonderful. He is extremely honoured to be an elected representative, realises the great responsibilities that it brings and feels he has plenty to offer.
Cr Masters has always been actively involved in the community through association in various sporting groups and organisations. He will earnestly apply the knowledge and experience his involvement with these groups and past employment has provided him to Council.
Cr Masters worked for Calliope Shire Council in various departments, predominantly in finance and procurement working with contracts and tenders.
He has Workplace Health and Safety qualifications extending to training and assessment, rehabilitation and return to work credentials.During his term as Councillor he will respect the wants and needs of the Gladstone Region people and strive to ensure a sense of pride returns to the community.
---
Cr Natalia Muszkat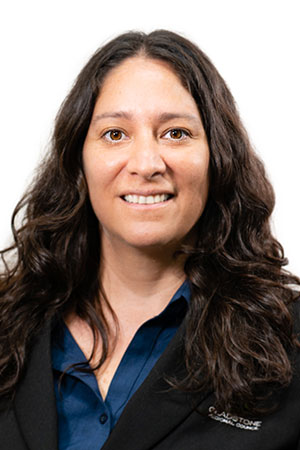 Councillor Natalia Muszkat is a young mother of two boys under 12 and lives between Gladstone and Tannum Sands with her partner Scott. Natalia migrated to Australia in 1999 from Argentina.
She comes from a family with a rich heritage that includes Argentinian natives and east European migrants. Natalia moved to Gladstone in 2007 to raise her young family and fell in love with the Region.
She immediately formed connections in the Gladstone Region community and founded the award winning organisation Welcoming Intercultural Neighbours Inc., a for-purpose organisation born from the needs of the cultural and linguistically diverse local communities.
Natalia has a long list of formal qualifications including a Bachelor in Workplace Health and Safety (with Distinction) and a Diploma in Business Governance. She is also a trained facilitator of evidence-based programs: Circle of Security® Parenting™, 1-2-3 Magic® & Emotion Coaching, Parents as Teachers and DFV program LOVE BiTES. Other relevant education that has shaped Natalia include Organisational Partnering programs and Social Return on Investment (SROI) practitioner training.
Cr Muszkat has a great passion for community and social services and in her years in the Gladstone Region, she has been instrumental in delivering over $4 million in community services locally.
She is also the treasurer of the Coordinated Community Response to Domestic and Family Violence and the Secretary of the QCWA Tannum Sands Branch. Natalia believes that education is the key to success and she regularly volunteers at the Gladstone Literacy Centre.Natalia believes that everyone deserves the same opportunities in life and empowering others is what motivates her. Her diverse cultural and professional experience has taught Natalia to always conduct herself with empathy, compassion and respect for all people's ideas and experiences and she is never afraid to stand up for what she believes in.
---
Cr Desley O'Grady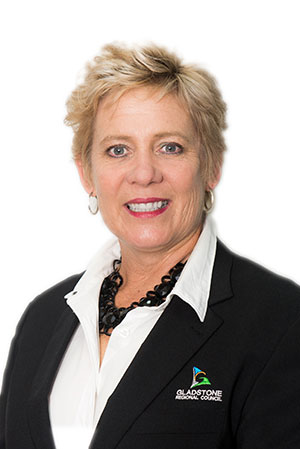 Committee Memberships:
Gladstone Healthy Harbour Partnership
Gladstone Local Marine Advisory Committee
Reef Guardians Council
Mayors Christmas Carols
Boyne Burnett Inland Rail Trail
Discovery Coast Community Reference Group (Wide Bay Health)
Mayors Charity Ball
Councillor Desley O'Grady has lived in the Gladstone Region for more than 30 years and her family history in the region dates back five generations. She has worked, run successful businesses and been heavily involved in many of the communities in the region.
She was also part of the Calliope Rodeo Association team that raised $80,000 for the Boyne Valley community through the 2013 Bulls and Bands Flood Appeal and was a committee member for the Gladstone Region 20 year Vision panel. Since being on council Cr O'Grady has attended numerous community functions, meetings and has been very passionate about council's Vison.
Cr O'Grady loves that we have such a versatile region, from the hinterland of the Boyne Valley to the Southern Great Barrier Reef, and is dedicated in playing a part in the continued growth and prosperity of this glorious destination, as an elected member.
Cr O'Grady has been contributing to the strategic direction of Council and working as a team member with energy and enthusiasm, as well as being a strong and passionate voice for the community.
Connect Innovate Diversify
---
Cr PJ Sobhanian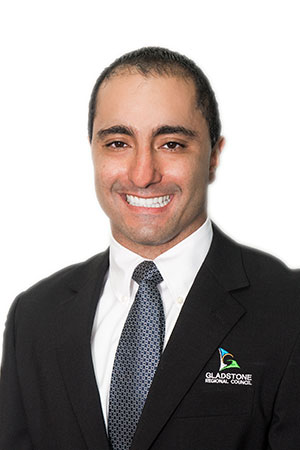 Councillor PJ Sobhanian loves our environment! From the beautiful beaches of Boyne/Tannum and Agnes Water/Seventeen Seventy to the country spirit of the Boyne Valley and beyond, Cr Sobhanian believes we have a terrific region with some of the most wonderful people in the world. This is one of the reasons why he moved to Gladstone to help reduce the public dental waiting list at the Gladstone Public Hospital.
After serving at the hospital, he moved to private practice in 2011. It was here that two of Cr Sobhanian's patients asked him to run for Council to bring to the table his knowledge as a health practitioner and his input as an experienced, young professional.
He is motivated by servant-leadership, which is providing leadership that is driven by community service.
As a Councillor, Cr Sobhanian strongly believes in creating and maintaining respectful community partnerships.
He has served on the Gladstone Regional Council from 2015 including the representation of the Rural Services Portfolio and service on the Business Improvement Committee.
Cr Sobhanian has extensive knowledge and experience gained from serving on various government, non-government and community committees and boards including for the Australian Dental Association and University of Queensland, and on the Capricorn Pest Management Group and Gladstone Safe Night Precinct Committee.He has also served as Director of Community Services for the Rotary Club of South Gladstone.
---
Conduct and performance of Councillors
The Councillor Code of Conduct sets out the principles and standards of behaviour expected of the Mayor and Councillors when carrying out their roles, responsibilities and obligations as elected representatives for their communities. Click here to download the Councillor Code of Conduct.
Councillor conduct complaints
Complaints relating to the performance and conduct of Councillors is managed by the Office of the Independent Assessor. A Councillor conduct complaint can be made to the Independent Assessor in the following ways:
Online: Make a Complaint Form
Call: 1300 620 722
Email: OIAcomplaints@oia.qld.gov.au
In person: Level 13, 53 Albert Street, Brisbane Qld 4000
Post: PO Box 15031, City East Qld 4002
Register of Councillor conduct complaint outcomes
In accordance with Part 6 Division 1 of the Local Government Act 2009, Council maintains a Councillor Conduct Register. See link below to view the Register.
Councillor related policies and documents
Return to top
Gladstone Regional Council
Connect, Innovate, Diversify
© 2020 Gladstone Regional Council
All content © Gladstone Regional Council. All Rights Reserved.
Back to the top