Mayor and Councillor profiles
Profiles of Mayor and Councillors
Conduct and performance of Councillors
Councillor related policies and documents
Invite the Mayor or Councillors
Cr Matt Burnett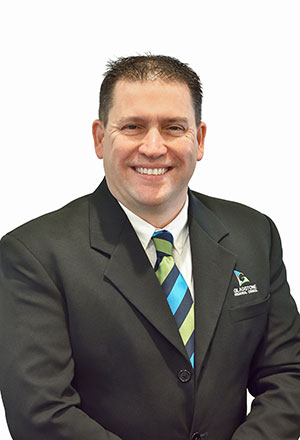 First elected: 2000,
Mayor 2016 - present
Gladstone Region
Mayor Matt Burnett was born and raised in the Gladstone Region with his family's connection to the region extending five generations. He is a former small business operator and qualified journalist, having started his own newspaper, The Port Curtis Post, at the age of 19.
He has served in Local Government since 2000, including five years as Deputy Mayor prior to his election as Mayor. During his time in Local Government, Cr Burnett served as Chairman of Technical Services with Gladstone City Council and as portfolio representative in Technical Services, Infrastructure Services and Town Planning with Gladstone Regional Council after amalgamation in 2008.
Cr Burnett has always had the best interests of the community at heart and, as Mayor, he draws upon the experience he has gathered over his years in Council to ensure those interests remain a key consideration even as the region continues to grow and develop.
Cr Burnett brings an inclusive style of leadership to Council, making sure the thoughts and views of his fellow Councillors, Council officers, business and industry leaders, community groups and organisations, and members of the community are all heard and taken into consideration.
Cr Burnett represents Central Queensland on the Local Government Association of Queensland Policy Executive, is a Director on the LGAQ Board and is Vice President of Australian Local Government Association.
Boards, Committees, Groups
Australian Local Government Association (ALGA) Director & Vice President
Local Government Association of Queensland (LGAQ) Director & Policy Executive Member
Central Queensland Regional Organisation of Councils (CQROC) Director
Local Disaster Management Group Chairman
Gladstone Foundation Board of Advice – Member
---
Cr Kahn Goodluck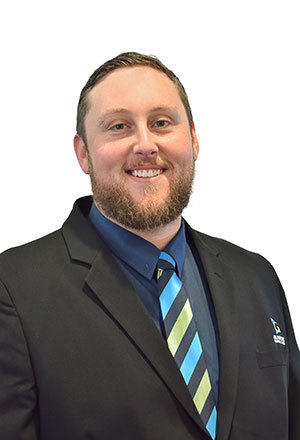 First elected: 2016
Councillor Kahn Goodluck lives in Boyne Island and has three young children. He is a boilermaker by trade and has worked in local industry as well as performing as a musician at events and venues across the region.
Having lived in both a city and growing up in Kilkivan, a small country town, he believes the Gladstone Region is the perfect combination of both. It offers the services of a city with the benefits of a country lifestyle – like a safe community and the opportunity to enjoy the great outdoors – and is the perfect place to provide a great lifestyle and opportunities for his children.
Cr Goodluck has been a union delegate and health and safety representative in construction, and through this work, has honed the valuable art of negotiation and compromise to reach positive outcomes. He believes his working-class background brings a different and valuable perspective to Council.
Cr Goodluck is motivated to engage with people throughout the region and ensure everyone gets a fair go. He is passionate about government policy and the impact it has on people's lives. He is outgoing, determined with a positive attitude and strong work ethic that will serve him well on Council.
Boards, Committees, Groups
Audit Risk and Improvement Committee
Gladstone Regional Road Group and Technical Committee
Central Queensland Regional Organisation of Councils
Capricorn Pest Management Group
Inland Queensland Roads Action Project (IQRAP) Working Group
Local Disaster Management Group
---
Cr Chris Cameron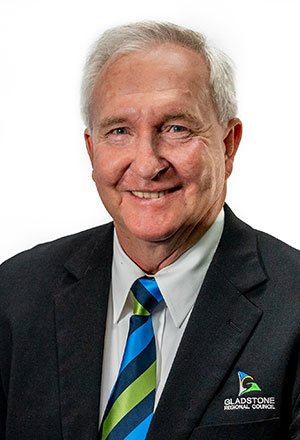 First elected: 2020
Councillor Chris Cameron moved to Gladstone from Mackay in 1999 to take charge of a joint venture housing development. Cr Cameron has three adult children and seven grandchildren. His partner, Lenore, is a Gladstone resident of more than 40 years. Cr Cameron's background is building and property development. He was involved in substantial construction work for mining companies, Blair Athol Coal and Oaky Creek Coal in the Central Highlands.
He has been a Queensland Master Builder member for more than 40 years and a member of the Australian Institute of Building, Queensland Chapter (MAIB) for over 40 Years. Since semi-retirement, he has continued to work in the building industry carrying out project management roles, building consultancy work and dispute resolution. He continues to support the building industry as a volunteer judge for the annual Qld Master Builders Housing and Construction Awards.
Cr Cameron is a proud Rotarian of 25 years, having served as President, Secretary and on various board positions. He was awarded a Paul Harris Fellowship for services to Rotary and the Gladstone community. Further to his Rotary service, he has been involved in Rotary Australia World Community Service (RAWCS) projects overseas, travelling to the Solomon Islands to participate in a humanitarian effort. In his earlier days, he was a past Lions President and a member of Apex.
Cr Cameron has always been highly active and supportive of his local community. He looks forward to his role as Councillor in the Gladstone Regional Council and being part of the decision-making team to help shape the region's post COVID-19 future.
Boards, Committees, Groups
Education Queensland Industry Partnership
Port Welfare Committee
Capricorn Pest Management Group
---
Cr Chris Trevor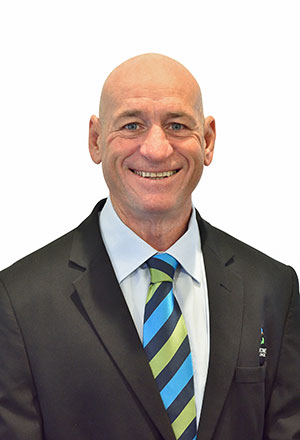 First elected: 2016
Councillor Chris Trevor (CT) has lived in the Gladstone Region for more than 50 years.
He was educated at Central State School and later Rockhampton Grammar School before completing his secondary education at Gladstone State High School.
Cr Trevor is a solicitor of the Supreme Court of Queensland and the High Court of Australia, as well as a Justice of the Peace and Senior Counsellor of the Queensland Law Society.
He is a former Gladstone City Councillor, former Deputy Mayor and was the first ever Federal Member for Flynn in the Australian House of Representatives.
Cr Trevor has dedicated his life to family, the law, public service and both charitable and sporting pursuits throughout Central Queensland.
Boards, Committees, Groups
Transport Environment Advisory Group
Gladstone Regional Council SES Management Group
Gladstone Regional Council Rural Fire Brigades Advisory Group
Gladstone & District Sports Foundation Trust
---
Cr Darryl Branthwaite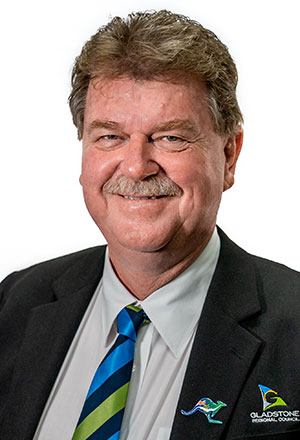 First elected: 2020
Councillor Darryl Branthwaite is originally from Invercargill in the deep south of the South Island in New Zealand. He arrived in Tannum Sands in 1982 where he worked as a process technician at Boyne Smelters until 1988.
Then, along with family, he purchased the lease of what is now known as Caltex Boyne River at Benaraby.
For 22 years, Cr Branthwaite and wife Jenny operated this very successful business, becoming influential within the community through the Boyne Tannum and Benaraby Chamber of Commerce, along with many other community groups. He was also a founding member of the Boyne Tannum HookUp (1995) which has gone on to become Australia's largest family fishing event.
After leaving the business he went into real estate, selling residential and commercial properties for a further five years within the Gladstone Region.
Cr Branthwaite was also a director on the GAPDL Board for over 20 years before accepting the role of CEO in September 2015.
GAPDL was successful in turning the region's tourism around with double-digit growth and more than 30 cruise liners visiting under his leadership. In June 2019, Cr Branthwaite and Jenny started tour business, Gladstone Region Tours.
Boards, Committees, Groups
Audit Risk and Improvement Committee
Gladstone Regional Road Group and Technical Committee
Gladstone Local Marine Advisory Committee
Gladstone LNG Regional Community Consultative Committee
Gladstone Healthy Harbour Partnership
Inland Queensland Roads Action Project (IQRAP) Working Group
---
Cr Desley O'Grady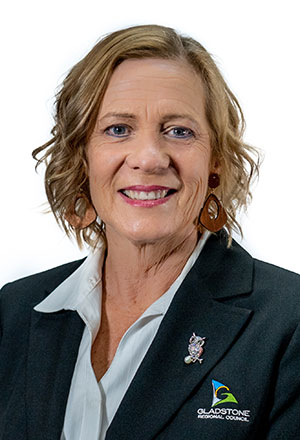 First elected: 2016
Councillor Desley O'Grady has lived in the Gladstone Region for more than 30 years and her family history here dates back five generations.
Cr O'Grady was also part of the Calliope Rodeo Association team that raised $80,000 for the Boyne Valley community through the 2013 Bulls and Bands Flood Appeal, and a committee member for the Gladstone Region 20-year Vision panel.
Since being on Council, she has attended numerous community functions, meetings and has been very passionate about Council's vison of Connect, Innovate, Diversify.
Cr O'Grady loves the Gladstone Region's versatility, from the hinterland of the Boyne Valley to the Southern Great Barrier Reef and is dedicated to playing a part in its continued growth and prosperity as an elected member.
She has been contributing to the strategic direction of Council and working as a team member with energy and enthusiasm, as well as being a strong and passionate voice for the community.
Boards, Committees, Groups
Audit Risk and Improvement Committee
Saiki Sister City Advisory Committee
Reconciliation Action Plan (RAP) Reference Group
---
Cr Glenn Churchill
FIML, MAICD, MBWA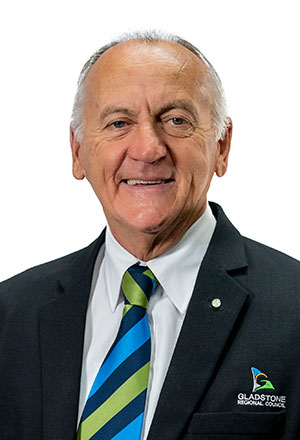 First elected: 2016
Gladstone Regional Council;
Banana Shire 1997-2008
Councillor Glenn Churchill has been an active resident of the greater Gladstone Region and Central Queensland for nearly 30 years. He has gained extensive experience and wisdom in his 15 years in Local Government as both a Mayor and Councillor.
Together with his wife Sue and family, Cr Churchill has served the business, sporting, tourism and community interests of the region through many different avenues in public life.
He is the current long-time Chairman of the Gladstone Police Citizens Youth Club (PCYC) Management Committee, Diamond Life member of the Queensland Police-Citizens Youth Welfare Association (QPCYWA) and, more recently, spent seven years advocating for the region as CEO of GAPDL and an additional seven years as an honorary Board member.
Cr Churchill is also a life member and volunteer of various local community-based organisations. He previously served 11 years as Mayor/Councillor at Banana Shire Council and protected the community for 27 years as a Queensland Police Officer.
Cr Churchill strongly believes in working together in harmony to help foster a culture of civic pride in the Region and its communities, valuing the contribution of our various industries, community groups and rural producers and recognising the very vital work Council does for the benefit of the region and communities.
Boards, Committees, Groups
Saiki Sister City Advisory Committee
Gladstone PCYC Management Committee
Gladstone Safe Night Precinct Public Consultative Committee
Regional Arts Development Fund Committee (RADF)
---
Cr Natalia Muszkat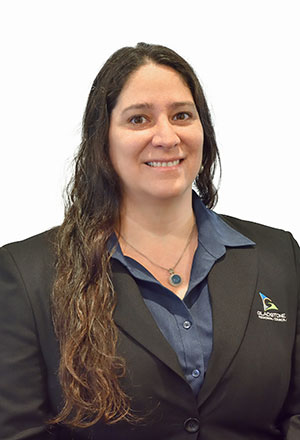 First elected: 2018
Councillor Natalia Muszkat is an experienced manager, facilitator and community development professional. She migrated to Australia in 1999 from Argentina, moving to Gladstone in 2007 to raise her young family.
Natalia has a great passion for community and social and human services. In her years in the Gladstone Region she has been instrumental in delivering a wide range of projects including traineeships for disadvantaged job seekers, domestic and family violence prevention programs, literacy initiatives, school bursaries, parenting programs and art and culture projects.
More recently she co-founded not for profit social enterprise, Strong Communities Ltd, to promote wellness for children, parents, families and organisations in regional and remote communities.
Councillor Natalia has a Bachelor in Workplace Health and Safety (with Distinction) and a Diploma in Business Governance. She is a Member of the Multicultural Queensland Advisory Council and a Fellow of the Institute of Community Directors Australia.
Natalia's diverse cultural and professional experience has taught her to always conduct herself with empathy, compassion and respect for all people's ideas and experiences.
Boards, Committees, Groups
Audit Risk and Improvement Committee
Coastal Council Adaptation Taskforce (C-CAT) Executive Committee
Reef Guardian Council Steering Committee
Gladstone Local Marine Advisory Committee Coastal Hazards Adaption Strategy (CHAS)
Reference Group Reconciliation Action Plan (RAP) Reference Group
---
Cr Rick Hansen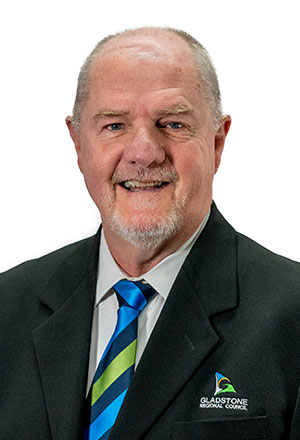 First elected: 2006
Councillor Rick Hansen moved to Gladstone with his wife Lyndal and family over 40 years ago, relocating from Maryborough for work. He has two daughters, two sons-in-law, two granddaughters and one great grandson. All but one granddaughter still lives in Gladstone.
Cr Hansen is extremely proud of the region with its blend of industry, opportunity and environmental commitment. He believes the Gladstone Region has it all, from the beautiful beaches of Agnes Water/Seventeen Seventy and Tannum Sands to the scenic views of the valleys, mountains and the islands, coupled with the existence and potential of our great harbour. He also admires the region's enormous community pride and spirit.
He has had extensive involvement in the community, having worked in major industry for 19 years, owned and managed a small business for over 20 years and has extensive knowledge of the small business sector. He has represented the community in Council since being first elected in 2006.
Cr Hansen has had various portfolio roles ranging from Infrastructure to Finance and Governance and was a past member of the Business Improvement Committee. He understands the business of Council from Strategy and Planning to Community and Finance.
Boards, Committees, Groups
Gladstone Area Promotion & Development Ltd (GAPDL)
Gladstone Airport Corporation
Local Authorities Waste Management Advisory Committee
Transport Environment Advisory Group
---
Conduct and performance of Councillors
The Councillor Code of Conduct sets out the principles and standards of behaviour expected of the Mayor and Councillors when carrying out their roles, responsibilities and obligations as elected representatives for their communities. Click here to download the Councillor Code of Conduct.
Councillor conduct complaints
Complaints relating to the performance and conduct of Councillors is managed by the Office of the Independent Assessor. A Councillor conduct complaint can be made to the Independent Assessor in the following ways:
Online: Make a Complaint Form
Call: 1300 620 722
Email: OIAcomplaints@oia.qld.gov.au
In person: Level 13, 53 Albert Street, Brisbane Qld 4000
Post: PO Box 15031, City East Qld 4002
Register of Councillor conduct complaint outcomes
In accordance with Part 6 Division 1 of the Local Government Act 2009, Council maintains a Councillor Conduct Register. See link below to view the Register.
Gladstone Regional Council 2020 Election Declaration
Mayoral Results Declaration Councillor Results Declaration
Councillor related policies and documents
Print this page
Gladstone Regional Council
Connect. Innovate. Diversify.
Return to top
Get in Touch
Opening Hours
8.30am - 5pm Monday to Friday
Postal Address
PO Box 29, Gladstone Qld 4680
Council Offices
101 Goondoon Street, Gladstone Qld 4680
3 Don Cameron Drive, Calliope Qld 4680
41 Blomfield Street, Miriam Vale Qld 4677
Cnr Wyndham & Hayes Avenues, Boyne Island Qld 4680
Rural Transaction Centres
71 Springs Road, Agnes Water Qld 4677
47 Raglan Street, Mount Larcom Qld 4695
Footer Acknowledgement
Gladstone Regional Council would like to acknowledge the Bailai, the Gurang, the Gooreng Gooreng and the Taribelang Bunda people who are the traditional custodians of this land. Gladstone Regional Council would also like to pay respect to Elders both past, present and emerging, and extend that respect to other Aboriginal and Torres Strait Islander people. Learn more about Council's Reconciliation Action Plan (RAP).
© 2023 Gladstone Regional Council
All content © Gladstone Regional Council. All Rights Reserved.
Back to the top