Gladstone Region Youth Council
Gladstone Region Youth Council profiles
Schedule of meetings
Minutes of meetings
The Gladstone Region Youth Council acts as a formal advisory committee to Council on youth related matters within the region.
Locations across the Gladstone Region are well represented within the 2021 Youth Council, with members from Agnes Water, Gladstone, Boyne Island, Tannum Sands, Burua and Calliope.
Ages of Youth Council members range from 15 to 20 years old, with seven of the 10 members still attending school. Because of this, the Gladstone Region Youth Council's annual term is aligned with the Queensland school year.
Youth Council members meet on the first and third Monday of the month. Members serve an initial one-year term and can seek re-appointment for a subsequent term.
External organisations can consult with Youth Council members and gain feedback on youth related topics that could provide capacity building opportunities within their organisation and the community.
Where a person or other body wishes to consult or seek input from the Youth Council on a matter, a formal request must be lodged with Council which includes a briefing note. Officers will assess the relevance and appropriateness of the request in consultation with the Youth Council. Council Officers will be the decision makers on whether the request is granted or refused.
See Also
2021 Gladstone Region Youth Councillors
Brooke Assman
Gladstone Region Youth Council Co-Chair
Brooke has lived in many communities across the country including Cloncurry, Mt Isa, Perth and Cairns. Brooke frequently visited the Gladstone Region with her family as she was growing up, often calling Calliope 'Cal-ee-oh-pee'. Brooke now considers herself a local.
This year is Brooke's second term at Gladstone Region Youth Council after being on the committee in 2019. Brooke is passionate about advocating for the issues facing youth in our region, including mental health, disengagement from school and unclear pathways to career stability after school.
Brooke enjoys playing board and card games, riding her bike and reading in her spare time. Once she has finished reading the Harry Potter and Twilight series for the tenth time, she'll move onto a movie marathon.
Brooke is excited to be a part of this year's committee and looks forward to her term as co-chair.
---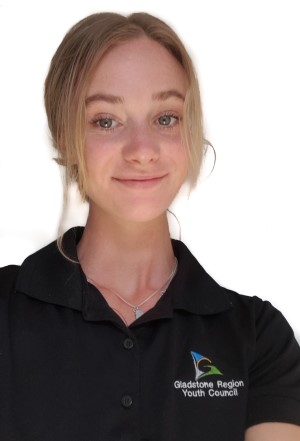 Layla Dow
Gladstone Region Youth Council Co-Chair
Layla Dow is this year's co-chair, along side her fellow committee member Brooke. Layla grew up in the mid north coast of New South Wales on a property and moved to the small coastal town of Agnes Water in 2019, where she now calls home.
Over the last two years, Layla has grown passionate about the Gladstone Region and identified Youth Council as the perfect opportunity to give rise to the voices of young people in her community.
Layla is currently completing her steps course virtually via CQUniversity. In her down time, she enjoys being outdoors, roller skating, walking, swimming, horse riding and going to the beach.
---
Aaron Yea
Gladstone Region Youth Councillor and Saiki Sister Committee Representative
Aaron Yea is currently Gladstone Regional Council's Saiki Sister City Committee representative, and a proud member of the Youth Council.
Aaron relocated to the Gladstone Region when he was 12 and now calls Tannum Sands home.
Aaron's motivation to pursue a position on the Gladstone Region Youth Council comes from his desire to give back to the community through volunteering. Aaron also has a strong interest in the history behind local politics and understanding local government.
---
Alexa Marxsen
Gladstone Region Youth Councillor
Alexa Marxsen is currently completing year 11 at Chanel College and is a proud member of the Youth Council committee.
Alexa has a strong passion for learning Norwegian and German and wishes to study international relations at university.
Alexa sought a position on the Gladstone Region Youth Council for many reasons. She wishes to experience the roles and responsibilities of being a part of a committee but also wanted a chance to help improve opportunities for youth in our region.
In Alexa's spare time, she enjoys playing with her border collie, Zelda.
---
Charlise Falconer
Gladstone Region Youth Councillor
Charlise (Charli for short) Falconer holds many roles within the community. She is a current Gladstone Region Youth Council member, 2021 Chanel College School Captain and Queensland Minerals and Energy Ambassador.
In her spare time, you will find Charli at the beach with friends, playing sport, refereeing at touch football or volunteering.
Charli is passionate about equality and equal opportunity and believes all individuals hold the key to greatness, they just need to be heard.
---
Gypsy Cantwell
Gladstone Region Youth Councillor
Gypsy Cantwell currently attends Gladstone State High School and is a proud member of the Youth Council committee.
Gypsy recently relocated to the Gladstone Region from far north Queensland where she grew up in Cairns.

Gypsy pursued a position on the committee because she wanted to connect with like-minded individuals. Gypsy believes that empowering our community's youth is important in having a strong and connected community where everyone's voice matters.
If there is one thing Gypsy wishes to achieve during her time in Youth Council, it would be to advocate for equality.
---
Rommiel Malig
Gladstone Region Youth Councillor
Rommiel (Rom/Rommie for short) Malig is passionate about helping others. She moved to Gladstone when she was five and has had many roles in helping the community since. She is strong in advocating for equality amongst all races and educating people about ways they can make this world a better place.
In her spare time she loves to go camping where she can read and spend time with family. She loves to be active, whether that is going on runs or playing sports with friends. Rom also likes to play instruments and has been playing the trumpet since Year 4.
She hopes to eventually work in the medical field. Rom wants to become a paediatrician so she can help children and make an impact on their lives.
Rommiel cannot wait for what is to come this year as a Youth Council representative.
---
Stella Potter
Gladstone Region Youth Councillor
Stella Potter is excited to be given the opportunity to be a part of the 2021 committee.
Stella sought the position on the Gladstone Regional Youth Council committee after seeing an advert at her high school. As someone who has struggled with mental health, Stella saw youth council as the perfect platform to help raise awareness and break down the stigma associated with youth mental illness in our community.
After completing school, Stella wishes to study a Bachelor of Psychology or undergo a degree in Graphic Design.
When Stella is not studying or advocating for Gladstone Region Youth Council, you'll find her playing netball or drawing.
---
William Patrick
Gladstone Region Youth Councillor
William Patrick is currently completing year 10 at Tannum Sands State High School.
Academically, William was selected to be a scholar in Queensland Virtual STEM Academy and in 2020 was awarded a Capricornia Academic Award for his selection in the STEM Horizons high achievers' program. William also received the 2018, 2019 and 2020 RSL Bursary Award for outstanding service to Tannum Sands State High School.
Youth are an ever-evolving demographic, and every new generation has the power to put into perspective new ideas and visions. William views Youth Council as the perfect opportunity to give rise to the voices of Gladstone's Youth and ultimately, where responsible change can and will occur.
Some examples William would like to explore if given the opportunity would be with investment in community social infrastructure and youth mental health issues.
When William is not at school, work or studying you can find him at the gym, crossfit or playing soccer for the Boyne Tannum Sharks Junior Football Club (BITS FC).
---
Schedule of meetings
The Meetings of Gladstone Regional Youth Council for 2021 have been scheduled as follows:
19 April
17 May
7 June
21 June
5 July
2 August
6 September
1 November
6 December
Print this page
Return to top
Gladstone Regional Council
Connect, Innovate, Diversify
© 2022 Gladstone Regional Council
All content © Gladstone Regional Council. All Rights Reserved.
Back to the top