Gladstone Region Youth Council
Gladstone Region Youth Council profiles
Schedule of meetings
Minutes of meetings
The Gladstone Region Youth Council acts as a formal advisory committee to Council on youth related matters within the region.
Locations across the Gladstone Region are well represented within the Youth Council, with members from Agnes Water, Gladstone, Boyne Island, Tannum Sands, Burua and Calliope.
Ages of Youth Council members range from 15 to 20 years old, with seven of the 10 members still attending school. Because of this, the Gladstone Region Youth Council's annual term is aligned with the Queensland school year.
Youth Council members meet on the first and third Monday of the month. Members serve an initial one-year term and can seek re-appointment for a subsequent term.
External organisations can consult with Youth Council members and gain feedback on youth related topics that could provide capacity building opportunities within their organisation and the community.
Where a person or other body wishes to consult or seek input from the Youth Council on a matter, a formal request must be lodged with Council which includes a briefing note. Officers will assess the relevance and appropriateness of the request in consultation with the Youth Council. Council Officers will be the decision makers on whether the request is granted or refused.
See Also
2022 Gladstone Region Youth Council members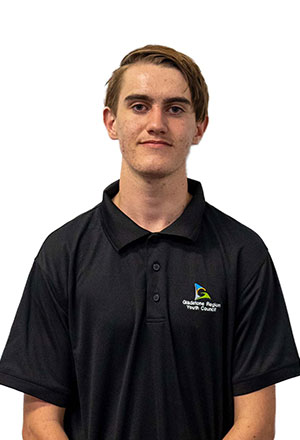 Alex Hill
Gladstone Region Youth Council Chairperson
Alex is currently in his final year of schooling and looking to continue his studies to become a nurse after this year.
Alex has settled in Gladstone since moving from England and then Western Australia and loves the Gladstone region and its connectivity to surrounding areas and the opportunities in the region for trades, education and entertainment.
Alex joined the youth council to make a change in the community, be a part of something greater than himself and voice the suggestions, ideas and concerns of those around him to make their lives better. He is passionate about getting everyone in the community involved with anything and everything. He believes that everyone should have the same opportunities no matter where they come from, who they are, or if they have something in their life that challenges them.
---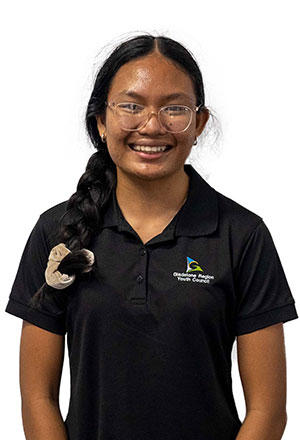 Rommiel Malig
Gladstone Region Youth Council Vice-Chairperson
Rommiel was born in the Philippines and moved to Australia with her parents when she was 4. She is currently enjoying Year 11 and studying for an ATAR.
Rommiel is employed at Hansen's Grocery Store and loves being part of that community within the Gladstone region.
She has returned to Youth Council again this year because she loved the role in 2021 and the impact made by Youth Council through corroboration and teamwork.
Rommiel is passionate about advocating for a greener future and serving the community in the Gladstone Region. She looks forward to what is to come for Youth Council this year.
---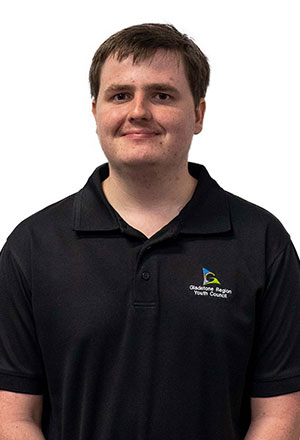 Aaron Yea
Gladstone Region Youth Council member
Aaron Yea was a member of last year's Youth Council, participated in many volunteer events throughout the region, and was the youth representative to the Saiki Sister City Advisory Committee.
For most of his childhood, Aaron previously lived in Taree NSW but relocated to the Gladstone Region when he was 12 and is now happy to call Boyne Island home.
He loves to help the Gladstone Region and its community in any way possible, from buying his mother coffee to being a volunteer during council events. Aaron was the honoured recipient of the Youth Citizen of the Year Award.
Aaron joined the Youth Council again for 2022 to further learn about the local history and politics of the Gladstone Region and continue volunteering for the community. He is very proud of his passion for learning about how the local government works and aiding in providing services to the community.
---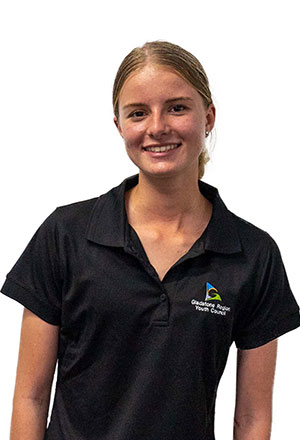 Chloe Sydes
Gladstone Region Youth Council member
Chloe is in Grade 11 at Chanel College and is also engaged in a school-based traineeship with GAPDL studying a Certificate III in Tourism.
After relocating from Tasmania to the Gladstone Region when she was younger, Chloe has been a regular volunteer in the Gladstone Community.
Gladstone offers a sense of community and many opportunities for young people, which makes Chloe excited to support the youth and engage with them to make Gladstone an even better place for the youth community.
Becoming a Youth councillor is an excellent opportunity for Chloe to help recognise the youth within the community. Chloe is passionate about supporting her community and including all members. She is excited to be a youth council member because she loves to organise and participate in different events, especially tourism and hospitality in the Gladstone region.
Chloe is passionate about creating long-lasting positive changes in the community.
---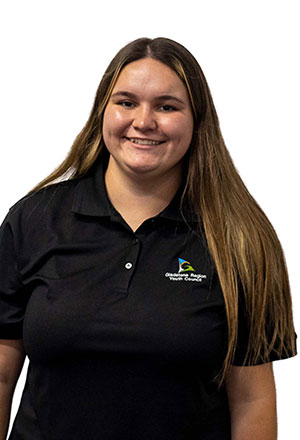 Emma Roulston
Gladstone Region Youth Council member
Emma has lived in the Gladstone region for nearly 11 years since her family moved here from the Hunter Valley.
Emma is currently completing grade 11 at Tannum Sands State High School and works part-time in retail. She has recently completed a Certificate 2 in Process Plant Operations with EQIP. She is passionate about volunteering in her community, including the Boyne Tannum Hook Up and Seniors Month, to name a few.
She joined the Youth Council because she loves volunteering and believes it is an essential part of a community. She also wants to have a say for the youth of Tannum Sands and to hear the thoughts and ideas of other youth around the region.
Emma is also very passionate about keeping the environment clean and healthy. She loves the Gladstone region because of the opportunities available, the great community, and the beautiful sights, including the beaches and parks.
---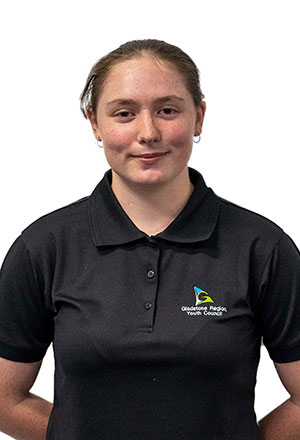 Jessica Toms
Gladstone Region Youth Council member
Jessica attends Toolooa State High School and works at Endeavour Foundation Industries.
Jessica is passionate about her community and looks to contribute in many areas. She focuses on assistance for the elderly and people with disabilities. She has a unique understanding of people with speech impairments and special needs.
Jessica is interested in bringing more events and entertainment to the Gladstone Region. She is also interested in Australian history, believes our cultural heritage is valuable and would like to learn more from the indigenous elders to understand their history.
Jessica joined the Youth Council to make a difference in her community and champion solid and inclusive communities. She wants young people to have their voice, share ideas in the community, and have more meeting places available for youth to gather.
---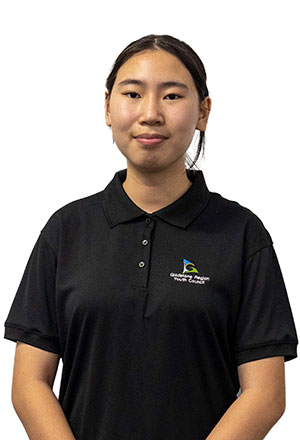 Jie xi Zang (Jessi)
Gladstone Region Youth Council member
Jessi currently attends Toolooa State High School Year 10 and has been living in the Gladstone region for as long as she can remember – "it's a lovely community and area that I call my other home". Jessi has a passion for volunteering and would love to work with others who are creative, share ideas, and bring them to life with the youth council. She loves the community events that Gladstone provides, such as PopCon, Luminous, Festival of Summer, and the various parklands and the community itself.
Jessi would like to use her time as a Youth Councillor to spread awareness on social issues such as mental health.
She is passionate about the local art events held in the community, being an artist herself and is also passionate about protecting the environment for future generations.
---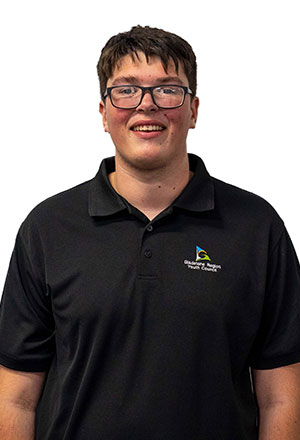 Michael Vardy
Gladstone Region Youth Council member
Michael has lived in the Boyne Island/Tannum Sands Region since he was two years old and attends Tannum Sands State High School. He is Captain of Tannum High School's Volunteering Organisation and works at Woolworths in Boyne Island.
Michael loves the natural environment of the Gladstone region and is passionate about maintaining and protecting our local environment.
He also appreciates the people and the opportunities within the Gladstone region. He wants to become a Youth Councillor to assist his generation in becoming reinvested in the Council's work for them. (91)
---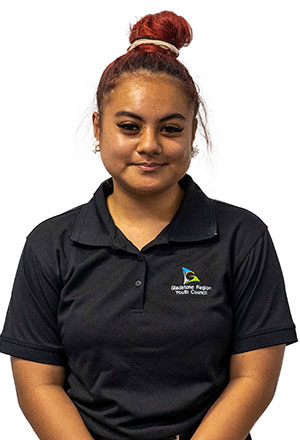 Stefani Seumanu
Gladstone Region Youth Council member
Stefani currently works for Gladstone Regional Council as a business administration trainee in Biosecurity and Environmental Health. Stefani has lived in the Gladstone Region for two and a half years since moving from Emerald in 2019.
Stefani loves the Gladstone Region for its beautiful scenery and diverse and open-minded community. Stefani joined the Youth Council to ensure our region's youth can have their say. She would like to become a role model to inspire young people to speak up against injustices. She encourages them that it isn't weak to speak up against issues that could potentially impact themselves and the greater good of the community.
---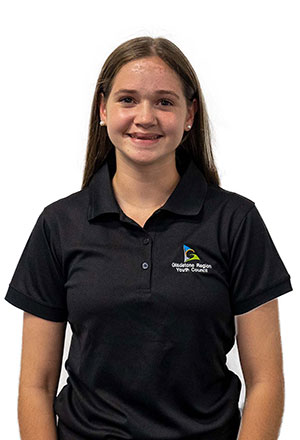 Tayla Bullen
Gladstone Region Youth Council member
Tayla is in Year 9 at Trinity College. She moved from Perth, Western Australia with her family four years ago and has grown to love the Gladstone Region for all the fantastic opportunities it has afforded her.
Taylor regularly goes on fishing and camping trips with her family to Yellow Patch, Mast Head and her favourite, Northwest Island. She loves to dance and feels most engaged when she assists her 3–5-year-olds in their ballet classes on Wednesday afternoons. This enables her to pass her love for dance on to the younger generation.
She wants to be a Youth Councillor because she wants to make Gladstone a place where our youth thrive and work with people willing to make that happen. She would like to become a strong voice for our youth and encourage her generation to be more involved within their community.
---
Schedule of meetings
Meetings of Gladstone Regional Youth Council for 2022:
March 7, 21
April 4, 18
May 2, 16, 30
June 13, 27
July 11, 25
August 8, 22
September 5, 19
October 17, 31
November 14, 28
December 12
All upcoming events
Location:
Gladstone Transfer Station
Council wishes to advise an auction of abandoned vehicles will be held at 11am on Tuesday, 7 February 2023.

Inspection from 10.30am-11am, Auction starts at 11am.
Print this page
Return to top
Gladstone Regional Council
Connect, Innovate, Diversify
© 2023 Gladstone Regional Council
All content © Gladstone Regional Council. All Rights Reserved.
Back to the top