Connecting Council with Curriculum
Gladstone Regional Council is committed to working with local schools to provide a diverse range of learning programs, educational experiences and support for students, teachers and schools.
The Connecting Council with Curriculum initiative aims to inform teachers about Council's resources and programs which directly align with curriculum and inspire the next generation.

It also allows genuine engagement with schools where Council officers can better understand how Council can improve programming and support to local schools.
Learn about what excursions, incursions and programs are available for your school at little or no cost.
Did you know Council can work with you to educate students on the following:
For more information on Connecting Council with Curriculum initiatives, contact Council on 4970 0700 or email info@gladstone@qld.gov.au.
Print this page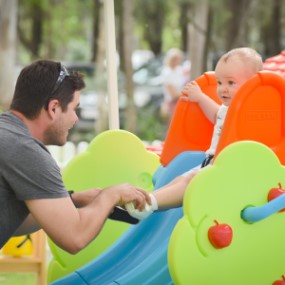 Bring your baby or toddlers for a free morning out at Tondoon Tiny Tots on the 1st Wednesday of every month. Not held in school holidays.
More information
Return to top
Gladstone Regional Council
Connect, Innovate, Diversify
© 2023 Gladstone Regional Council
All content © Gladstone Regional Council. All Rights Reserved.
Back to the top