Celebrate Easter in Gladstone
Celebrate Easter in Gladstone and holiday at home this Easter long weekend. Enjoy an array of activities on offer, there is something for everyone. Easter in Gladstone – you'll be glad you did!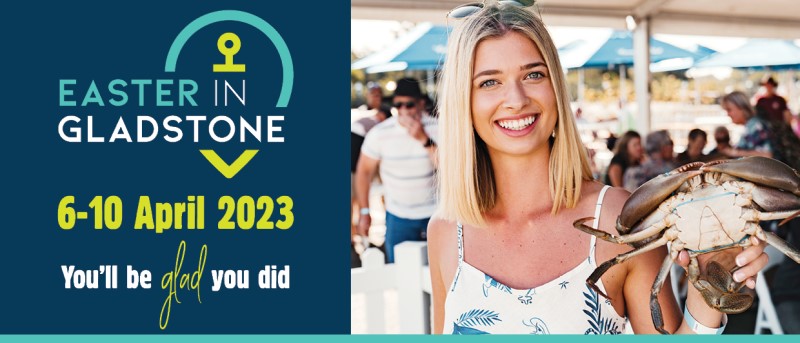 Gladstone Regional Council's
Brisbane to Gladstone (B2G) Village
Yachtsman's Long Lunch
Brisbane to Gladstone Yacht Race Live Stream
Seafood Festival
B2G Villiage Line Crossing Party
Gladstone Harbour Festival
Shuttle bus


Yachtsman's Long Lunch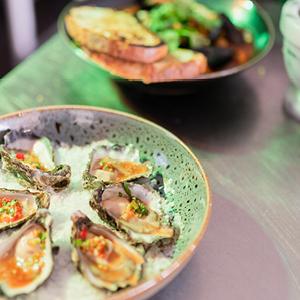 This event will provide an aspirational and informative offering, with guest speakers who will discuss the history of the event and Gladstone's past, present and future as a Port City. Taking place within the Village, which will be a fitting location for such a luncheon, with its prominent water views. Guests will be served a chic, locally sourced, seafood inspired three-course meal, which will be paired with a selection of Australia's finest wines and beer. Talented musicians will also provide vibrant entertainment, which will engage the entire audience.
This event has developed into one of the weekends most highly sought-after experiences.
When: Friday 7 April 2023
Cost: Ticketed event
Location: B2G Village, O'Connell Wharf
---
Brisbane to Gladstone Yacht Race Live Stream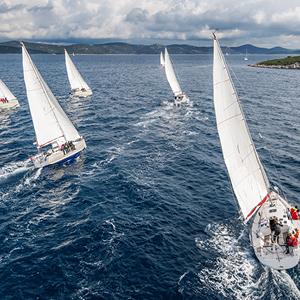 The Gladstone Ports Corporation Brisbane to Gladstone Yacht Race is considered by the yachting fraternity and the public to be one of Australia's flagship ocean yacht races.
Bringing the spectacle to audiences for all to see will be accomplished through cutting edge delivery technology, seven HD Cameras, with 2 on chase boats, plus drones, and of course augmented with a professional commentary team calling all the action.
Once the Race is underway, we will have a 360 degree camera on board one of the leading boats so you can jump on board for the entire journey. Once in Gladstone, we will be providing live coverage of the finish, interviews with the crews when they reach dock and to wrap it all up, coverage of the trophy presentations.
The live streaming of the 2023 GPC Brisbane to Gladstone Yacht Race is proudly brought to you by Gladstone Regional Council's Easter in Gladstone.
When: 10am, Friday 7 April 2023
Cost: Free
Website: www.brisbanetogladstone.com/
---
Seafood Festival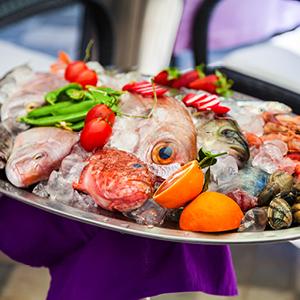 With a spotlight on all varieties of seafood, this event will provide people of all ages the opportunity to engage in the carnival type atmosphere of the Village. With live music, numerous displays, children's entertainment, prawn eating competition, crab races, bars and an array of seafood prepared in a multitude of various ways, this event really will offer something for both the young and the young at heart.
When: Saturday 8 April 2023
Cost: Free Entry
Location: B2G Village, O'Connell Wharf
---
B2G Line Crossing Party 18+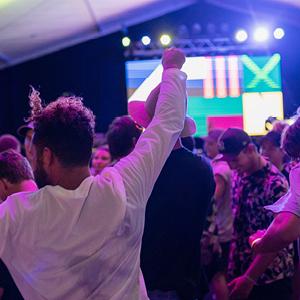 An opportunity for competitors, supporters and the greater community to come together and celebrate the 2023 B2G Yacht Race & Easter in Gladstone. With the trophy presentation set to take place on the main stage to start the evening. Whether it's celebrating a win, reflecting on what might have been or simply catching up with friends for Easter, this event will have you catered for. The mood will be set, with talented musicians playing on the main stage and a licenced bar and food stalls in operation through the night.
This is the Easter party you can't miss!
When: Sunday, 9 April 2023
Cost: Free Entry (18+ event)
Location: B2G Village, O'Connell Wharf
---
Gladstone Harbour Festival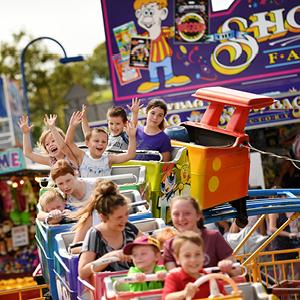 The annual Gladstone Harbour Festival program will be jam packed with fantastic free entertainment, thrilling rides, all the fun of sideshow alley, free activities for the kids, hilarious novelty events, spectacular fireworks displays and much more!
When: Thursday, 6 April – Sunday, 9 April 2023
Cost: Free Entry
Location: Gladstone Marina, 98 Bryan Jordan Drive, Gladstone
Follow on Facebook
---
Shuttle bus
With so much happening around Gladstone, a free shuttle bus service will operate between peak times over the Easter long weekend thanks to Avis.
The service will run between the Gladstone CBD, Gladstone Harbour Festival, Gladstone Yacht Club and the B2G Village.
Shuttle bus times:
Thursday 6 April – 6pm – 10pm
Friday 7 April – 10am – 10pm
Saturday 8 April – 10am – 10pm
Sunday 9 April – 10am – 10pm
Shuttle bus pick-up and drop-off locations:
Gladstone PCYC, 53 Yarroon St, Gladstone Central
Gladstone Regional Council car park – 70 Central Lane, Gladstone Central
B2G Village/Gladstone Yacht Club, 1 Goondoon Street, Gladstone
Gladstone Harbour Festival, Marina Parklands, 98 Bryan Jordan Drive, Gladstone
Print this page