Mayors Youth Breakfast
Community members were asked to identify and recognise the region's younger residents, aged between 12 - 24 years,  for their achievements and contributions to the community. Nominations closed 23 July
Wednesday, August 9, 2023, we celebrated the young achievers in our region at the Mayor's Youth Breakfast.
Over 200 inspirational young people were acknowledged for their sporting, cultural, employment or academic achievements, or for their involvement in volunteering, mentoring or fundraising.
Whether at school, on the field or in the community, their contributions have been a significant benefit to the Gladstone Region and we look forward to seeing what they accomplish in the future.
Key dates:
Nominations opened 3 July
Nominations closed Sunday 23 July
Invitations sent to nominees Monday 24 July
RSVP Confirm attendance Sunday 30 July.
For information on the Mayor's Youth Breakfast, please contact the Community and Neighbourhood Centre at Philip Street Communities and Families Precinct, 1 Pengelly St, West Gladstone, or on (07) 4976 6300.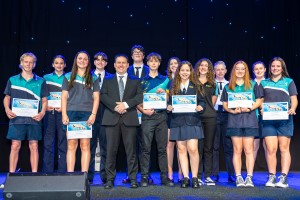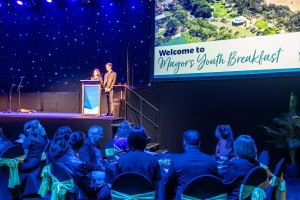 Print this page