Animal registrations - are your details up to date?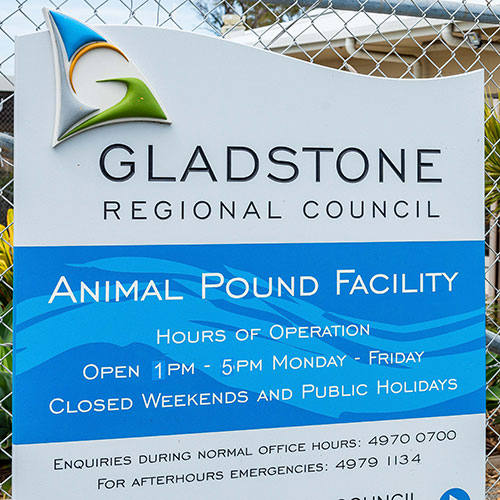 GRC's animal registration period is from 1 Nov to 31 Oct annually. Prior to generating of renewal notices it is important for Council to have the correct and up to date details for you and your animal
Are your details up to date?
Council advises that it is the responsibility of the animal owner to notify Council of any change of address.
To update your animal's details
IMPORTANT NOTE: If you are changing address and your cat or dog has been microchipped, you must also advise your microchip registry. Council does not hold details relating to the microchipping of your animal other than the chip number itself.
Pension Remission - are you eligible?
Have you filled in a Pension Remission Application?
As per the State and Council Guidelines for pension eligibility to be eligible you must be a holder of a current:
Centrelink Queensland Pensioner Concession Card
Veteran Affairs Gold Card, or
Veteran Affairs Pensioner Concession Card.
Council's recent review requests you complete and return a signed pension remission application to Council with a copy of your pension card front and back. This signed consent form allows Council to check via Centrelink or the Department of Veteran Affairs your pension remission details, and this verification ensures ongoing discount/rebates for all future notices and/or registrations. Alternatively, you will be required to attend a Council office every renewal period to show your current Pension Concession Card or Veteran Affairs Gold Card to have the discount applied.
Is your animal unregistered?
The Animal Management (Cats and Dogs) Act 2008, and Local Law No. 2 (Animal Management) 2011, requires the owner of any dog or cat over the age of 12 weeks, regardless of where they live in the region, to have their pet microchipped and registered.
For new animals that have not been registered with the Gladstone Regional Council an Animal Registration Form will need to be competed. This can be completed via:
If your animal's registration has expired, you can renew your animal's registration as per above options however you will need to know your animal reference number. This can be found on a previous renewal notice or you can contact Council on (07) 4970 0700 to obtain your animals number or make payment over the phone.
Failure to your register your animal may result in an infringement notice being issued as per the Code of Offences.
Further informtion