Discuss fire preparedness at an upcoming Fire Information Street Meet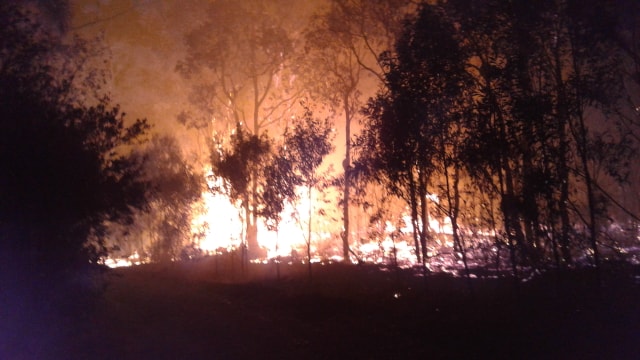 Gladstone Regional Council is inviting residents and landholders to our free Fire Information Street Meets at Agnes Water and Gladstone on Sunday 11 September.
The one-hour Street Meets provide a great opportunity to discuss fire preparedness and the benefits of a fire management plan for your property.
Presenters from Queensland Fire and Biosecurity Consortium and Gladstone Regional Council will shed light on their roles and provide valuable information on planning ahead of fire season, local laws and vegetation management.
Share your views and experiences, join the discussions and connect with neighbours to build resilience together.
Light refreshments will be provided by Gladstone Regional Council.
Attendees are encouraged to bring a chair and must register their attendance by 8 September.
This is a Gladstone Regional Council initiative which is jointly funded under the Commonwealth/State Disaster Recovery Funding Arrangements – Queensland Reconstruction Authority.
DETAILS
Fire Management Street Meet - Gladstone
Date: 11 September 2022
Time: 9am-10am
Location: Round Gladstone Trail 3 car parking area, next 594 Haddock Drive, Gladstone.
Fire Management Street Meet – Agnes Water
Date: 11 September 2022
Time: 2pm-3pm
Location: Agnes Water Rural Transaction Centre car park, 71 Springs Road, Agnes Water.
See Also
Print this page