Council to table COVID-19 support package at special meeting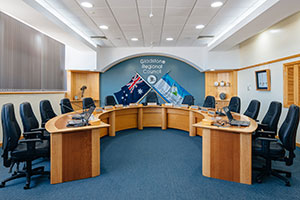 Gladstone Regional Council will call a special meeting next Tuesday (24 March) to discuss a proposed COVID-19 support package for the Gladstone Region.
The proposed package would contain:
Rent relief in Council owned and leased facilities
Extension of time for Food licensing by six months
Extension of time on Trade Waste licensing by six months
Freezing interest on outstanding rates and charges
Financial support package for sporting and community organisations.
Gladstone Region Mayor Matt Burnett said Council was looking to provide a sense of stability for its residents during the ongoing Novel Coronavirus (COVID-19) situation.
"This pandemic is a rapidly developing one, and we hope these measures will give residents, businesses, sporting and community groups in the Gladstone Region some relief over the coming months," Councillor Burnett said.
"This is an unprecedented situation and Council is acting accordingly.
"Our great Gladstone Region will not be immune to this global crisis and its impact is yet to be determined.
"The best thing we can do as a community is stick together during this challenging time."
Cr Burnett said the proposed support package will be presented at a special Council meeting next Tuesday, where Councillors will vote on the agenda item.
See Also