Water Consumption Notices to be issued from next week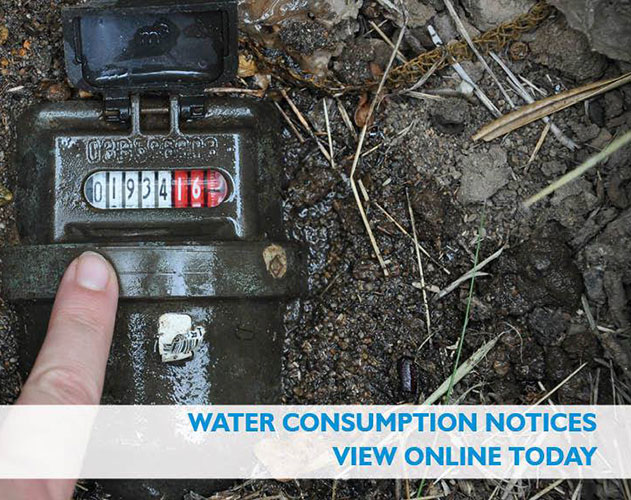 Gladstone Regional Council wishes to advise residents that half-yearly water consumption notices will be delivered in the coming week.
Water Consumption Notices will have an issue date of 18 February with payment due on or before 20 April 2020.
Consumption charges will cover the period of water usage from June/July 2019 through to November/December 2019.
Meter reading information (previous/current reads) will be further detailed on the Water Consumption Notice.
Visit www.gladstone.qld.gov.au/water-meters for more information about your water consumption notice, payment options and Water Wise tips or call Council on (07) 4970 0700.
Payments can also be made online at https://online.gladstone.qld.gov.au
See Also
News Items
Media Releases
Online Services