Every Drop Counts when it comes to being Water Wise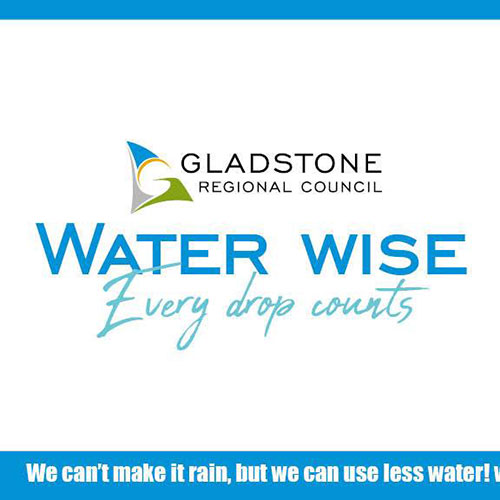 Gladstone Regional Council has launched a Water Wise campaign to encourage the region to think twice about their water consumption habits.
Being Water Wise is an important way to protect our most precious natural resource – water – and lowering water usage does not require a drastic change in behaviour.
Gladstone Region Acting Mayor Chris Trevor is calling on residents to get actively involved in the Water Wise campaign, saying that small changes can make a big difference.
"I'm encouraging everyone in the Gladstone Region to identify ways to lower their water usage," Councillor Trevor said.
"Whether it's at home, work or while you're on holidays, small changes in behaviour can lead to big water savings.
"Being Water Wise can simply involve limiting showers to four minutes or less, using a broom to clean off outdoor surfaces instead of hosing, avoiding watering between 10am and 4pm when evaporation is high and keeping the tap turned off while brushing your teeth or preparing food.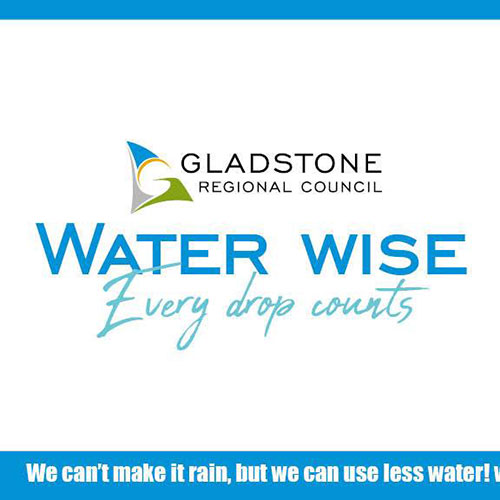 "Council is also asking residents to be mindful of their water consumption between 4pm-10pm, as this time period coincides with increased water usage throughout the region.
"Our staff are also being mindful of their water usage during this time, reducing watering and reusing water for roadworks and other projects.
"Council's parks and open spaces may not look as green as usual, however it is important that we conserve water where we can during the drought."
Council has Water Wise kits, including a four-minute shower timer, available for collection from Council's Administration and Rural Transaction Centres.
Visit www.gladstone.qld.gov.au/water-wise for more handy tips and further information on how you can become Water Wise.
See Also
News Items
Media Releases
Water Wise