Budding school artists called to enter Australia Day competition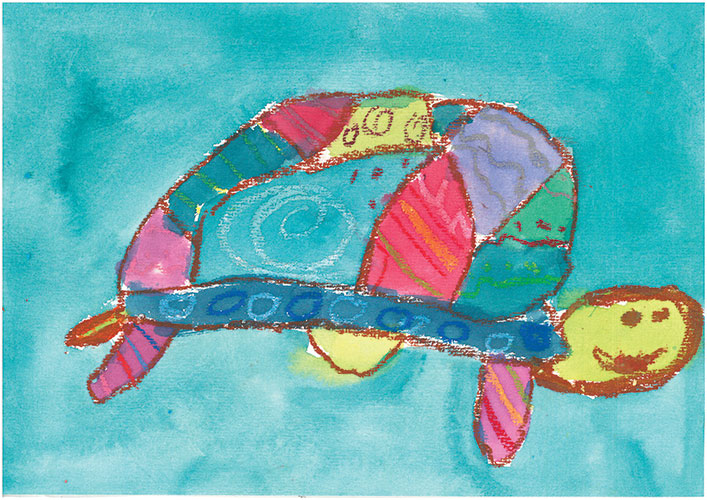 As part of 2020 Australia Day celebrations, Gladstone Regional Council is calling for entries in the Celebrate Australia Primary School Art Competition.
Gladstone Region Councillor Kahn Goodluck said the competition helps celebrate 'who and what makes Australia great' and was open now to all 2019 primary school aged students in the Gladstone Region.
"I encourage students to think about what aspects of our Australian lifestyle are important to them and use this as inspiration for their artwork," Councillor Goodluck said.
To enter, students simply draw, paint, or collage an aspect of Australia that they believe is iconic, on an A4 sized sheet of paper and submit their artwork with a completed entry form, available from Council's offices, venues and libraries.
There are two sections of entry: Section One: Prep to Year 2 and Section Two: Year 3 to Year 6. Entries close 4pm, Friday, 20 December 2019, and can be delivered to the Gladstone Regional Art Gallery & Museum, corner Goondoon & Bramston Streets, Gladstone.
Artworks will be judged by newly appointed Gallery & Museum Manager & Curator Cameron Curd with the winning artists from each section awarded prizes, including their winning entry printed on Gladstone Regional Council Australia Day 2020 commemorative postcards and a Gladstone Cinemas family pass for two adults and two children.
Winners will be announced during Council's Australia Day celebrations at Gladstone Tondoon Botanic Gardens on Sunday, 26 January 2020.
To assist budding artists with their entries, local artist Andreia Pereira will present three free digital art workshops across the region, supported by the Australia Pacific LNG STEM Central Hub at CQUniversity's Gladstone Marina Campus.
Workshops will be held from 10.30am to 12pm at:
QCWA Hall, Mount Larcom, Tuesday,17 December
QCWA Hall, Tannum Sands, Wednesday,18 December
Gladstone Regional Art Gallery & Museum, Thursday, 19 December.
Workshop materials will be provided, with participants encouraged to wear their favourite art gear.
Book early to avoid disappointment by contacting Council's Cultural Projects Specialist, Di Paddick on 4976 6766.
See Also