B2G Village
Enjoy an array of activities on offer, there is something for everyone. Starting at 11am Saturday with the Yachtsman's Long Lunch through until late at the Line Crossing Party. Seafood Festival Sunday
Yachtsman's Long Lunch
Seafood Festival
Line Crossing Party (18+ Event)
Yachtsman's Long Lunch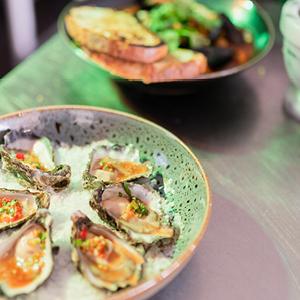 This event has it all, amazing local seafood paired with award winning wines, keynote speakers, live music and a spectacular vantage point by the water to celebrate the Brisbane to Gladstone Yacht Race and 2021 winners, Gladstone's own, WISTARI.
When: Saturday, 3 July
Time: 11am – 3pm
Bookings: Ticketed event - Bookings Required by Monday, 28 June due to catering deadline
---
Line Crossing Party (18+ Event)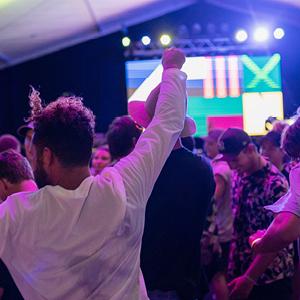 An opportunity for competitors, supporters and the greater community to come together and celebrate the 2021 Brisbane to Gladstone Yacht Race. Whether it's celebrating a win, reflecting on what might have been or simply catching up with friends for Easter, this event will be a night to remember. The mood will be set with our Resident DJ and 2019 B2GV crowd favourite The Russ Walker Band performing on stage, multiple bars and take-away food stalls in operation throughout the celebrations.
When: Saturday, 3 July
Time: 4pm-Late
Cost: Free – no booking required.
---
Seafood Festival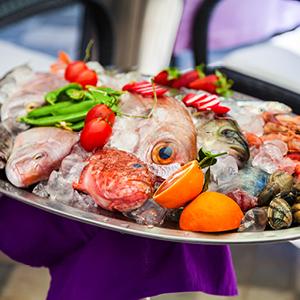 This fun family day is a must for visitors and locals alike. With fresh and cooked seafood of all varieties available, live music, refreshments, prawn peeling competition, crab races, face painting, inflatable rides and other kid friendly activities.
When: Sunday, 4 July
Time: 10am-9pm
Bookings: Free event - no bookings required
---
Your next holiday is closer than you think!
Don't just enjoy the events, get out and explore our beautiful region. Discover more >> www.gladstoneregion.info/
Print this page