Boyne Burnett Inland Rail Trail - Have your say
Council is seeking community feedback about the proposed Boyne Burnett Rail Trail. Have your say by completing a short-survey or attending a Pop-Up stall.
You may choose to complete one or more of the short-surveys available online.
You can also participate: by sharing your ideas for the trail, liking other people's ideas to show support or adding markers on the social map to indicate suggested locations for trail features, and submitting a question.
Visit Council's online engagement platform Conversations.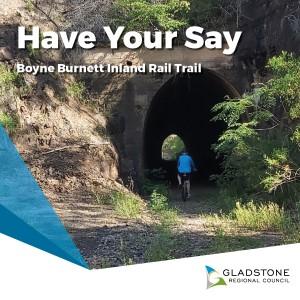 Print this page