Community Investment Program Roadshow
Learn more about Council's Community Investment Program at one of the 8 information sessions scheduled throughout the region. RSVP's required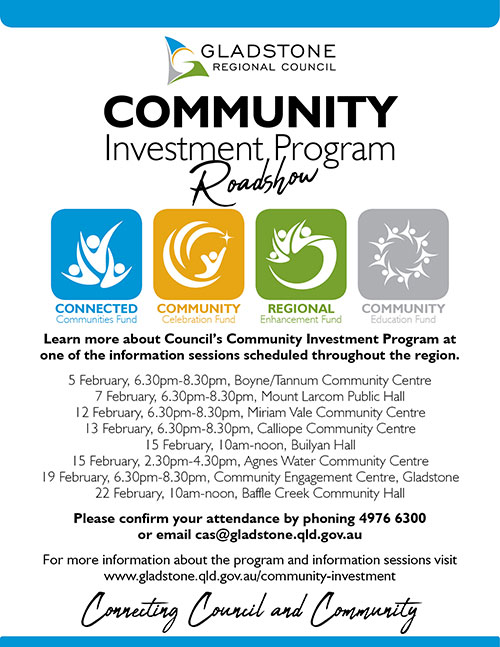 The newly activated Community Investment Program provides more opportunities to support local community initiatives, projects and events across the Gladstone Region.
A series of information sessions, across eight locations, are available to inform the community about funding options within the Program.Participants will have an opportunity to ask questions about funding guidelines, eligibility requirements, key selection criteria and how to register and access Smarty Grants, Council's online grant application system.
The new Community Investment Program provides Council with a more consistent, equitable, transparent and efficient framework for all donations, grants and sponsorships to community organisations.
We look forward to seeing you at one of the information sessions.