Calliope River Village Music Festival
Country and Local Artist Music Festival to be held at the Calliope River Historical Village. Save the date!
There will be markets, fun stuff to see and do and lots of great music!
A family event with arts and craft displays and workshops, lots of fun things to do and see, and of course great music - featuring acts of all genres and eras.
NOTE: Seating is limited so please BYO seats.
Alcohol will be available at the venue so there will be no BYO.
All entry points will have security guards.
Respectful behaviour is appreciated.
Details of last years event: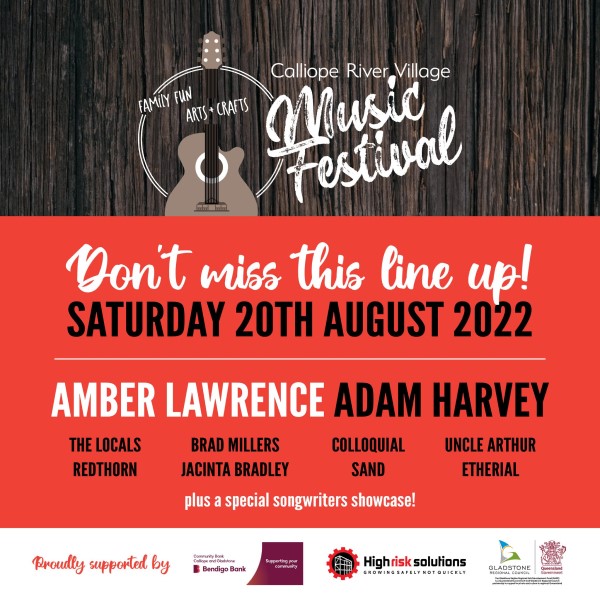 Print this page