Calliope River Village Festival (Sat 21 Aug)
An exiting new Festival with markets, amusements, rides and kid's entertainment and of course music, music, music! Sun 21 August 2021.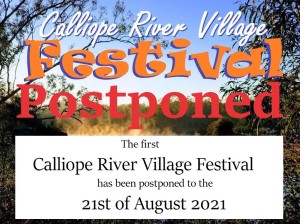 There will be markets, fun stuff to see and do and lots of great music!
We will have walk ups in the morning and invited artists in the afternoon and evening with country music superstar Adam Harvey as our headlining artist!
Tickets will be available online, tell your friends about the Calliope River Village Festival!!!