Saiki Children's Day 2023
GRAGM offers local children a glimpse into the lives of their peers in Japan through a variety of hands-on craft activities for Saiki Children's Day. 29 Apr - 10 Jun
Saiki Children's Day is modelled on Children's Day, a Japanese national holiday which takes place annually on 5 May.
Children's Day is a day set aside in Japan in honour of children, to celebrate their happiness and to hope that they grow up healthy and strong.

Saiki Children's Day exhibition will be housed in the Town Hall gallery at GRAGM.

Activities will be available during GRAGM's opening hours (10am-4.30pm, Monday to Friday, 10am-2pm Saturday), excluding the Labour Day public holiday (1 May).
Saiki Children's Day is a Gladstone Saiki Sister City Advisory Committee initiative, supported by Gladstone Regional Council.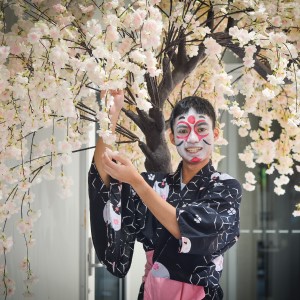 Print this page