Sounds from the Deep to entertain Gladstone Region community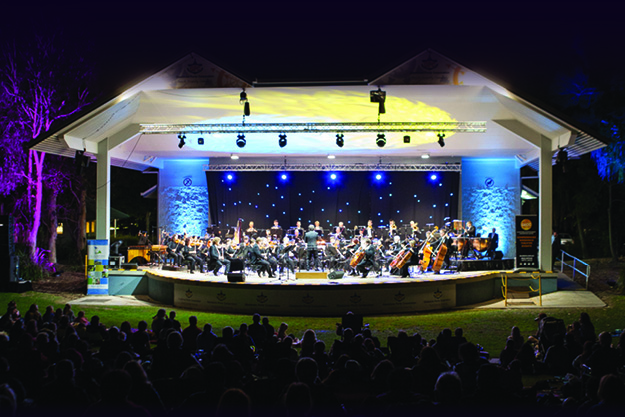 Find yourself with a free Friday night? Looking for some free family fun? Well, Gladstone Regional Council invites you to come along to Symphony Under the Stars, performed by the QSO.
Gladstone Region Councillor Kahn Goodluck said Symphony Under the Stars – Sounds from the Deep was a free community event presented by the Gladstone Regional Council in partnership with the Queensland Symphony Orchestra and Australia Pacific LNG operated by ConocoPhillips.
"Queensland Symphony Orchestra is one of the state's largest performing arts companies and plays a key role in bringing quality musical entertainment and education to regional centres like Gladstone," Councillor Goodluck said.
"Previous events have attracted strong, diverse crowds and I'm sure that response will be repeated this year," Councillor Goodluck said.
A highlight in the evening will be the performance on-stage by eight Gladstone Region high school students who will be joining the Orchestra as honorary members for the night.
Music by composers such as Johann Strauss Jr., Pyotr Ilyich Tchaikovsky and Benjamin Britten will be played reflecting the theme 'Sounds from the Deep'.
The concert will be under the baton of Music Conductor Guy Noble and will feature a guitar solo from Karin Schaupp, who has released six best-selling solo CDs for Warner Music and ABC Classics as well as various award-winning ensemble and orchestral albums.
The event will be staged at Gladstone Port Corporation's Marina Stage, with roving entertainment starting from 5:30pm, and the orchestra taking the stage at 7pm.
For more information visit https://gladstoneentertainment.com/
See Also