Get your costume ready as PopCon approaches at warp speed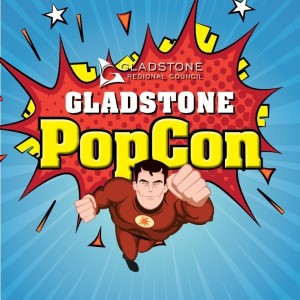 CQ's only free pop culture event, PopCon, will take over the GECC, Gladstone City Library and Goondoon Street Entertainment Precinct on Saturday 10 September.
The annual PopCon event is a convergence of innovation, pop culture and fandom that celebrates the spirit of the independent creator and their fans.
The event will feature an array of entertainment including workshops, guest speakers, roving entertainment, cosplay competitions, LEGO play, scavenger hunt, activities, Author Alley, Artist Alley, market stalls, food vendors and much more.
Attendees can also claim the high ground by participating in one of six lightsaber workshops held by Sons of Obiwan Saber Academy.
Gladstone Region Councillor Desley O'Grady said PopCon offers something for the whole family, not just pop culture enthusiasts.
"PopCon has a heap of activities on offer including Pop Reads and Digital Escape at Gladstone City Library, an array of food and drink options along Goondoon Street – also known as PopCon Way – and Pop Fun inside GECC," Councillor O'Grady said.
"So, show off your cosplay skills, check out the displays, treat yourself at the market stalls and make some new friends at PopCon."
PopCon will be held at the Goondoon Street Entertainment Precinct from 11am to 5pm on Saturday 10 September.
Visit www.gladstone.qld.gov.au/gladstone-popcon for more information on PopCon 2022.
See Also
Print this page