Volunteers needed to support community wellbeing at Philip Street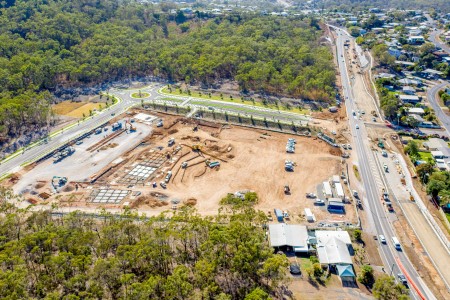 Do you have an interest and passion for volunteering and would like to support Gladstone's soon to
be opened Philip Street Communities and Families Precinct?
Gladstone Regional Council and its community partners would like to receive Expressions of Interest (EOI) from people to join the Friends of Philip Street.
Gladstone Region Councillor Chris Trevor said the volunteers would form an important part of the precinct, supporting its operations and boosting community wellbeing.
"There are several volunteer roles including community connectors that will support wayfinding across the precinct, as well as Community Gardeners in the Labyrinth Bush Tucker Garden, all supporting the principles of the Philip Street Precinct," Councillor Trevor said.
These principles include:
Valuing diversity
Building equity
Being open
Ensuring mutual benefits
Being courageous.
"The collaborative vision for the precinct is to create a vibrant and evolving space, where community wellbeing for everyone is supported and enhanced," Cr Trevor said.
Cr Trevor said the volunteers would be expected to reflect its values of wellbeing, learning and connection. Interested community members can apply for one or more volunteer roles as a Connector or Community Gardener.
Connectors would know which services are available at the precinct on any one day or time and what they offer.
"They will be a friendly face, walking alongside community members and guiding them to the right location or building to connect with the right group, activity, service or program," Cr Trevor said.
"They will also support individuals and organisations checking in and out of buildings and ensure their thoughts and views on the precinct are captured, so the community voice guides and shapes the growth and future direction of the precinct.
"Community Gardeners would have a more hands-on physical role sharing their gardening skills and helping to grow a community-led garden producing fruit and vegetables for harvest.
"This produce would be shared with anyone in the community who needs fresh, locally grown food via a help yourself food cart."
If you think you meet the criteria and are interested in becoming a Friends of Philip Street volunteer, visit Council's website at www.conversations.gladstone.qld.gov.au.
Click on the Philip Street Communities and Families Precinct tile and you can navigate from there to the EOI form.
You have until 11:59 pm on Sunday, 8 August 2021 to complete and email the form to cas@gladstone.qld.gov.au.
Paper copies of the form can also be dropped off at your nearest Council office.
See Also
Print this page