Council to reopen Lilley's Beach, amenities and click and collect service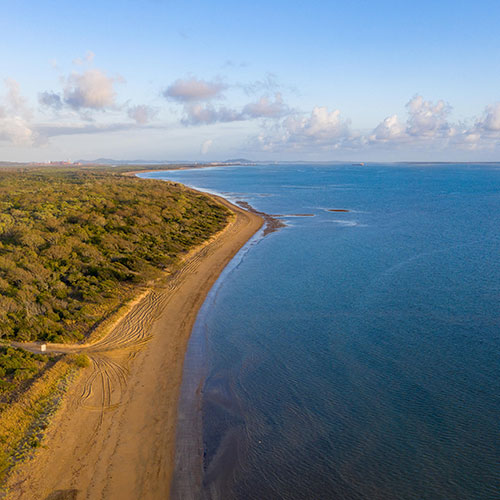 Gladstone Regional Council advises that day access to Lilley's Beach, access to Council-maintained public amenities, and Gladstone Regional Libraries' Click and Collect service will resume.
Lilley's Beach will reopen for day users (6am to 6pm) for four-wheel drive and beach access for valid permit holders only, commencing from Saturday 2 May.
Permits are non-transferable and can only be used by the permit holder.
No camping is allowed, and users are asked to not gather in large groups and to adhere to social distancing guidelines.
Council's public amenities will also reopen, also effective from Saturday 2 May.
Playgrounds, skateparks, barbecues and fitness equipment will remain closed.
Gladstone Regional Libraries' Click and Collect service will resume from Tuesday 5 May at all six libraries – Agnes Water, Boyne Island, Calliope, Gladstone City, Miriam Vale and Mount Larcom.
Borrowers will be allowed to borrow up to 40 items for a duration of six weeks.
Library members wanting to access this service are asked to reserve their items by phoning their local branch or booking online via www.gladstonelibraries.qld.gov.au.
Members will be notified when the items are available to collect from their preferred branch with collection times 1pm-5pm on weekdays.
Members are asked to call their local library to inform staff when they arrive to collect their items.
Access to Lilley's Beach, some Council-maintained public amenities and all Gladstone Regional Libraries were temporarily closed in March in response to the Novel Coronavirus (COVID-19) health emergency, following advice from the Queensland and Australian Governments.
See Also
News Items
Media Releases
Lilley's Beach Permits
Gladstone Regional Libraries