Sailing towards big plans for 2020 Easter in Gladstone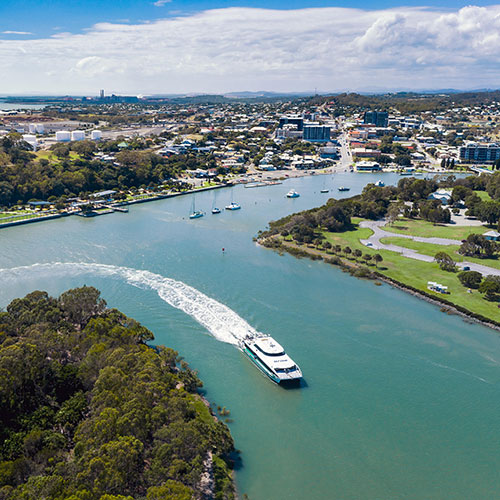 After the success of this year's Easter in Gladstone festivities, organisations across the region have already sailed into action and started work on bigger and better events in 2020.
This year saw the introduction of the inaugural Brisbane to Gladstone Village (B2GV) and the continued tradition of the Gladstone Harbour Festival and Brisbane to Gladstone (B2G) Yacht Race.
Gladstone Region Mayor Matt Burnett said the region had set a new standard in providing top class entertainment and events for locals and visitors alike.
"Easter in Gladstone this year was the place to be, and I congratulate all of the stakeholders involved in showcasing the region and hosting successful events," Councillor Burnett said.
Cr Burnett said the whole Easter in Gladstone period drew in crowds of over 55,000 people, with the Harbour Festival hitting a new record for attendance.
"Not only did people physically participate, but initial numbers recorded from the B2G livestream indicate 30,000 plus viewers tuned in to watch the race," he said.
"A stakeholder working group has also formed to ensure Easter in Gladstone event organisers are working together to complement their events schedule and collaborate on creating accessible, inclusive precincts to celebrate in.
"Council endeavours to ensure our region diversifies the way events are delivered, and we are committed to ensuring these events have a bright future within our region."
See Also