DIPY Landscaping series rescheduled to more convenient timeslot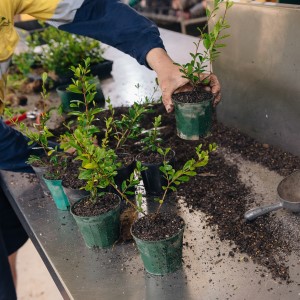 Increase the lifestyle factor and value of your property with the DIPY (Do It Properly Yourself) Landscaping series to be held at Gladstone Tondoon Botanic Gardens this month.
Rescheduled from February, the Gladstone Tondoon Botanic Gardens' DIPY Landscaping series will cover landscape design, plant selection and zoning of plants, irrigation design and installation basics, water wise practices and much more.
Originally scheduled on Saturday mornings, the DIPY Landscaping series has moved to Tuesday evenings after feedback from Gladstone Region residents.
The series will begin on Tuesday, 10 March and run for four weeks with sessions taking place from 5.30pm-7.30pm at Gladstone Tondoon Botanic Gardens.
Cost is only $10 for the four sessions with subsequent workshops on 17 March, 24 March and 31 March.
Each workshop will be run by Gladstone Tondoon Botanic Gardens staff, offering participants an excellent opportunity to grow their gardening knowledge.
Bookings are essential so please contact the Gardens on (07) 4971 4444 or email tondoon@gladstone.qld.gov.au to reserve your place.
See Also