Social Inclusion Week 2019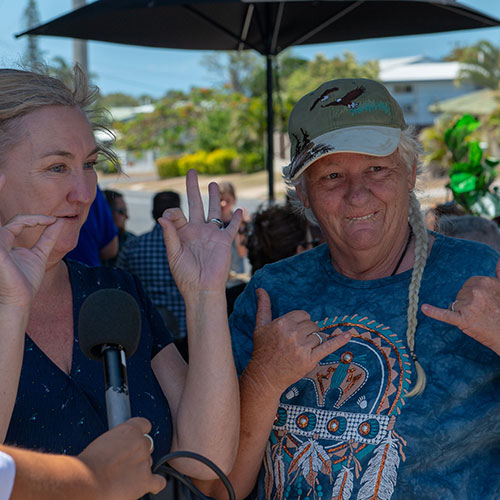 As part of Gladstone Regional Council's Social Inclusion Week 2019, a free community event was held at the Incredible Edibles Café at Tannum Sands.
Social Inclusion Week aims to help all Australians feel included and valued, giving everyone the opportunity to participate fully in society with the theme focussing on connecting, celebrating and collaborating.
On Saturday, 23 November community members came together for a delicious multicultural lunch and inspirational story from Ben Haack, Special Olympics Athlete and board member of Special Olympics International. Ben's aim is to make a difference in the lives of people with disabilities across Australia and the world and provide a strong reminder of why people should focus on their ability.