Mayor launches Gladstone Region Drought Appeal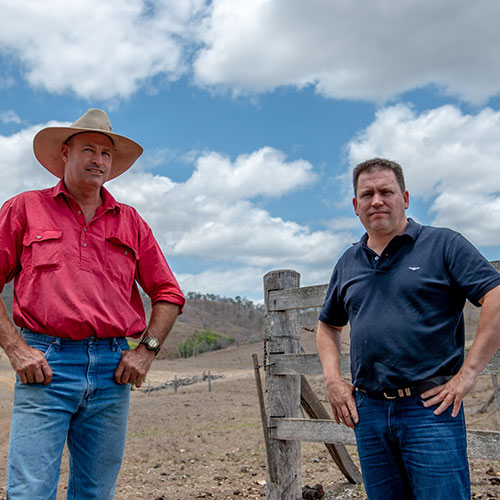 Gladstone Region Mayor Matt Burnett has launched the Gladstone Region Drought Appeal to provide much needed support to the region's primary producers.
Over the past month, Council has been working with rural landowners to gain a broader insight into how the drought is affecting them and how funding could be used to provide support.
Councillor Burnett saw the drought's impact firsthand when he visited some of the region's driest areas.
"Some of these properties haven't seen significant rain for over two years," Cr Burnett said.
"It's the driest I have seen it and our locals are doing it tough.
"I am encouraging our locals to support locals and get behind this appeal to raise funds and ease some of the pressure our primary producers are experiencing right now," Councillor Burnett said.
Cr Burnett said the appeal would be active throughout December and January with community donations welcome at several significant Council and community events.
"The next two months present a perfect opportunity with the community coming together many times over the festive season.
"The community can make donations to the Gladstone Region Drought Appeal at Council's upcoming community events including the Christmas Street Party, Santos GLNG Mayors Carols, New Year's Eve and Australia Day," Cr Burnett said.
The Salvation Army has committed its support and will partner with Council to administer the appeal with all funds raised distributed to local primary producers in the Gladstone Region.
See Also
News Items
Media Releases
Events