Biondello Bolt image gallery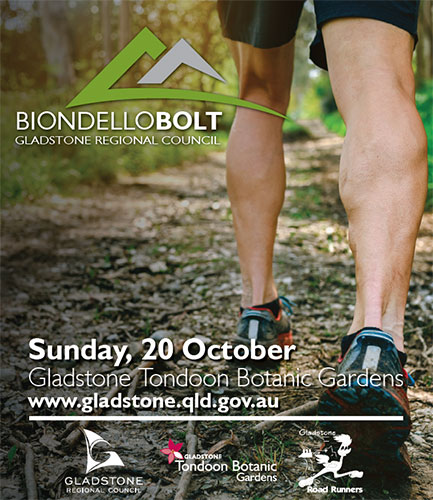 Did you take on the Bolt in 2019? View the image gallery of all the action on the day.
Thank you to everyone who competed and supported the first ever Biondello Bolt in Gladstone!
A total of 115 competitors with individuals, families and teams battled it out and, most importantly, had fun.
Jack Powell set the first ever Biondello Bolt course record with a blistering time of 30 minutes 36 seconds.
A special thank you to event contributors, Gladstone Road Runners, and event sponsors 4CC Radio, Everything Uniform and PCYC Gladstone - the day could not have been possible without your support and involvement.
We look forward to seeing you next year with a bigger and better Biondello Bolt 2020!