Community Event funding encourages Australia Day celebrations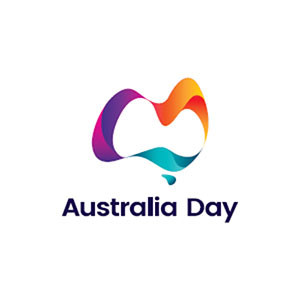 Gladstone Regional Council is inviting the region's smaller townships to celebrate Australia Day 2020 with the Community Celebration Fund, Community Event, now open.
Under Council's Community Investment Program, the Community Celebration Fund aims to celebrate the Gladstone Region, build community pride, boost the economy and positively promote the Gladstone Region.
Gladstone Region Mayor Matt Burnett said each year Council offered funds to regional not-for-profit community groups to host a local event that complements Council's major Australia Day celebrations which, in 2020, will be hosted at the Gladstone Tondoon Botanic Gardens.
"Our region's main Australia Day celebration alternates between Gladstone and Tannum Sands each year," Councillor Burnett said.
"The 2020 event at the Gladstone Tondoon Botanic Gardens on 26 January will include our 2019 Australia Day Awards and Citizenship Ceremony," he said.
"While the major event is always well-attended by those from throughout the Gladstone Region, the community event funding enables regional towns to celebrate the nation's day in a manner which reflects their townships' community.
"These celebrations are a cherished tradition and feature all sorts of traditional and novelty Aussie events from cricket matches to barbecue breakfasts, trivia games, billy cart races, barefoot bowls and thong throwing competitions."
Funding is provided through Council's Community Investment Program, Community Celebration Fund. Community Event funding for the 2019-20 financial year is offered in three rounds, with Round 1 now open and closing 31 October 2019 for events held January 2020 to April 2020.
Funding for Australia Day community events can only be applied for through Round 1.
Applications for Round 1 are encouraged up to midnight, Thursday, 31 October.
To explore the Community Investment Program further, visit Council's website https://www.gladstone.qld.gov.au/community-celebration-fund to view the fund guidelines, or call Council on 4970 0700.
See Also