Chanel College 'Wonderland High'
Wonderland High is the quirky tale of Arthur, the new kid in town, who finds that this place is VE-RY different to his old school. 7pm Friday & Saturday, Matinee 2pm Saturday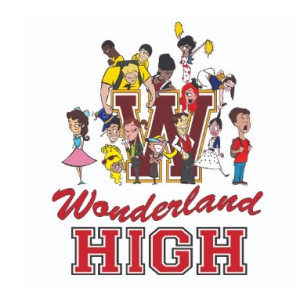 Wonderland High is the quirky tale of Arthur, the new kid in town, who finds that this place is VE-RY different to his old school.
Here, the sport they play is Croquet! Their team, the Knights, competes in the annual State Cotillion Croquet Championship and they win every year! To celebrate they hold a ball where they crown the Lobster King and Queen.
Join in with the Bruisers, the Cruisers, and Principal Cheshire and all the students and staff when they sing their school song "Ode to Wonderland". With a nod to Lewis Carroll's 'Alice in Wonderland' this is show with lots of fun and a happy ending.
Time/ Date
7pm, Friday 21 July
2pm, Saturday 22 July
7pm, Saturday 22 July
---
Print this page