2024 Combined Schools Musical: Creative Team applications closing
The votes are in and we're heading under the sea in Disney's 'The Little Mermaid'. Creative Team applications close 9am Monday 29 May.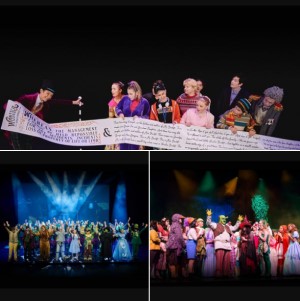 Share your talents, learn new skills and make lasting friendships. It's a place to connect and to belong – and have a whole lot of fun along the way!
Our musical productions combine community and creativity, with many talented individuals working to bring our musicals to life. Whether you are centre stage or in the orchestra, behind the scenes or front of house, our community musical production is an unforgettable experience where everyone is welcome.
Our combined schools musical allows the Gladstone Region's wonderful young students to showcase their talents and build confidence. Working together to see a production come together is an experience like no other. And of course, when opening night arrives, we host some of the proudest audiences imaginable!
Closing 9am, Monday 29 May 2023:
Music Director
Stage Manager
Vocal Coach
Choreographer
Print this page