Expression of Interest – 48 Park Street, West Gladstone.
Council is continuing its advocacy towards improving health services in the region by inviting Expressions of Interest (EOI) to lease a parcel of land in West Gladstone. EOI closes Monday 3 April
The reserve at Lot 1 CP867607 at 48 Park Street has a State Government designated 'Health' purpose and EOI submissions need to focus on proposals that align with this objective.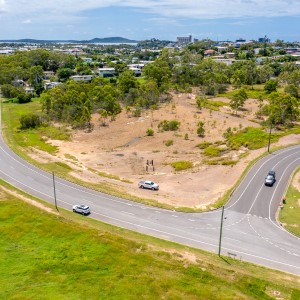 The EOI period will run for four weeks from Monday, 6 March to Monday 3 April, 2023.
The purpose of the EOI is to receive business proposals from interested parties which will be assessed against the following criteria:
Provision of a suitable Business Plan or proposal
The capacity of the interested party to gain necessary development approvals
The speed at which the interested party can develop the site and establish a health facility
It is desirable that the Business Proposal includes consideration for the provision or development of affordable accommodation for health students, interns and registrars to support development of Primary Care services.
Council will seek an independent valuation of the land for potential leasing purposes.
Applicants are encouraged to review the information available on Council's Community Leasing Page prior to submitting an application.
Alternatively, email info@gladstone.qld.gov.au or call Council on (07) 4970 0700 for more information or questions regarding the EOI process.
Print this page