Expression of Interest – Castle Tower Building (BTCC)
Council is inviting Expressions of Interest from parties interested in leasing or entering into a licence agreement to utilise a space at Boyne Tannum Community Centre. EOI closed Monday 20 March, 2023
The space is the C5 Room at the Castle Tower Building, Hayes Avenue, Boyne Island.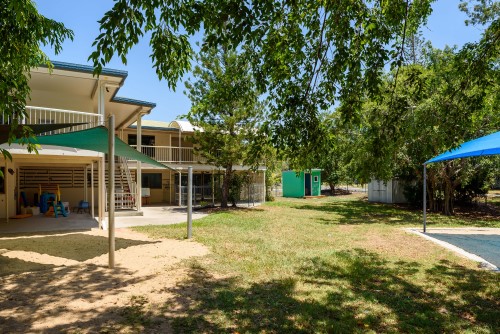 The EOI period ran for four weeks from Monday, 20 February to Monday, 20 March. The purpose of the EOI was to receive proposals from interested parties for assessment against certain criteria. This criteria included:
Ability to provide a community service or benefit to the local area
Ability to maintain the facility and grounds and provide improvements
Ability to pay agreed rental costs and outgoings
Ability to obtain necessary Planning and Development approvals
Availability/timeliness to occupy buildings
Provision of a suitable Business Plan or proposal addressing the above.
The site was formerly occupied a childcare service provider, but the approvals for this use have lapsed due to the operator departing.
A similar business would need to discuss application needs with Council's Development Services Team and start the approvals process again, as well as obtain childcare accreditation for the space.
Applicants were encouraged to review the information available on Council's Community Leasing Page prior to submitting an application – visit www.gladstone.qld.gov.au/community-leasing for further details.
Alternatively, email info@gladstone.qld.gov.au or call Council on (07) 4970 0700 for more information or questions regarding the EOI process.
Print this page