Queensland Road Safety Week
Everyone has a role in keeping our roads safe. This year, we're celebrating the many ways Queenslanders keep our roads safe every day. Is there anything you can do to make the road more safely?
You can show your support and let everyone know how road safety starts with you by:
wearing something yellow (the colour for road safety) at work or in public to show your support
having a conversation with family, friends, and community networks about road safety
recording a video about why road safety starts with you and sharing it on the StreetSmarts Yammer page
hosting a workplace event, either online or in the office, and using the resources from the StreetSmarts website.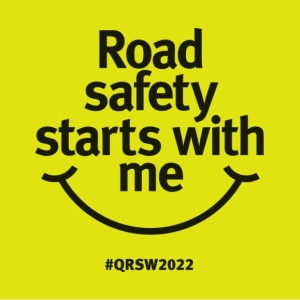 Share your yellow pictures
We love seeing your Queensland Road Safety Week photos. Highlights will be featured on the Street Smarts social media and website. Tag @StreetSmarts and use the hashtag #QRSW2023.
Print this page