Exhibition: Drawing: An explaration through contemporary practice
This exhibition will explore the relationship between drawing, the body, and the Central Queensland region. 17 Jun - 5 Aug, 2023
This project will show these relationships through a range of multidisciplinary works including photographs of performance stills, installation works and drawings. These works investigate ways drawing can be used to experience and respond to the Gladstone region.
It localises and connects the region to exploration and contemporary drawing practices that drive new enquiries into the relationship between drawing and the region.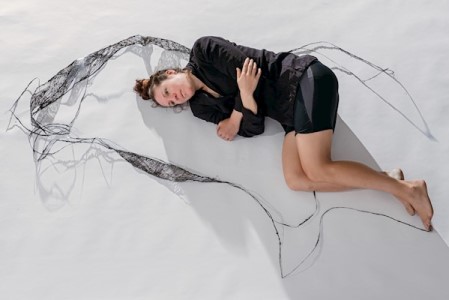 Julia Higgs 'Untitled 2' work. Image credit William Debois
---
When
17 June - 5 August 2023
Cost
Free
Bookings
Not Required
Contact
Phone: 4976 6766
Email: gragm@gladstone.qld.gov.au
Location
Gladstone Regional Art Gallery & Museum, Cnr of Goondoon & Bramston Sts
This exhibition is proudly local.
Gladstone Regional Art Gallery & Museum together with Gladstone Regional Council are committed to the professional development of regional artists.
Print this page