Exhibition: Sacrifice
Portrait photography exploring individual stories and responses to: "what does sacrifice mean to you?" and "what sacrifices have you made?" Proudly local exhibition. 30 Jul - 1 Oct
Collected over several months in various regional and metropolitan locations, the portraits and stories highlight the diversity of the Australian Nation in 2021 while connecting individual circumstances via the universal notion of sacrifice.
This exhibition is proudly local.
Gladstone Regional Art Gallery & Museum together with Gladstone Regional Council are committed to the professional development of regional artists.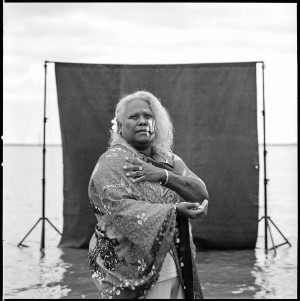 Auntie Kay - Barney Point, QLD, February 2022 - William Debois
Print this page