Australia Day at Rosedale (Tue 26 Jan)
Support the Rosedale Rural Fire Brigade. Breakfast, billy cart races, car club display, post ripping and biscuit cutting. Aussie Day games.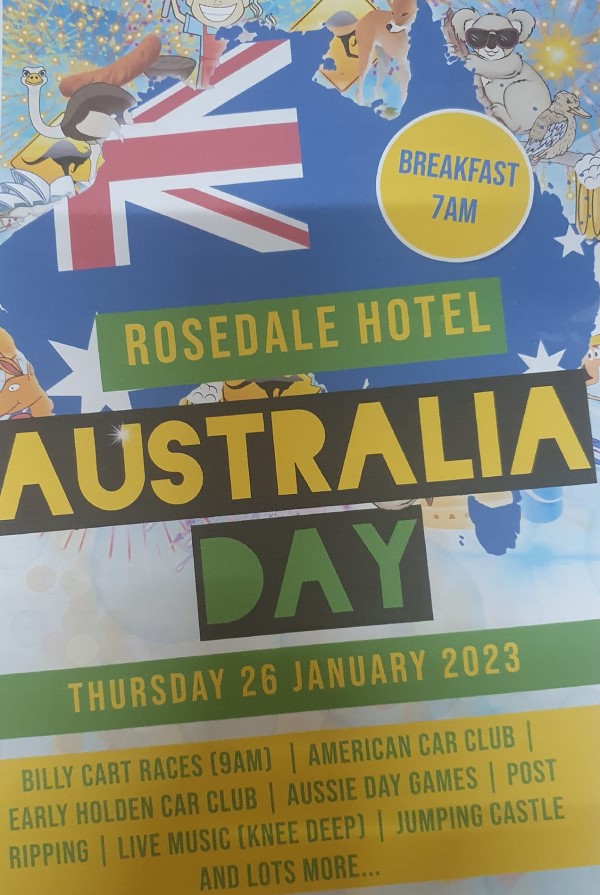 Don't forget, all those who enter into the Billy Cart racing all need to be wearing a helmet.
All those who want to enter the Post Ripping, put your name down at the pub.
Print this page