Summer Reading Club
Children need to practice reading everyday. Help your child retain their reading level over the school holidays and join the Summer Reading Club at your local library.
Join the reading challenge
Register online from 1 December.
Discover new and exciting ways to keep reading all summer long — it's free!
By participating online, children and young people can set up their profile, choose their own avatar and earn fun rewards, including digital badges. Participants can also share their completed reading challenges, book reviews and artwork, and interact with other Club members from across the state!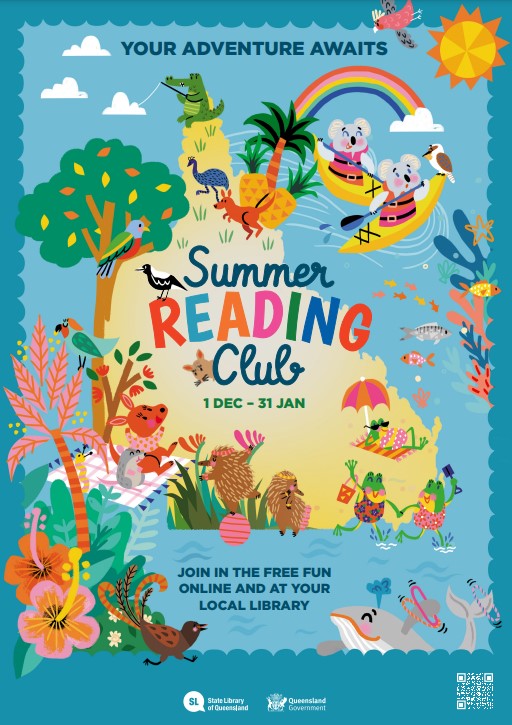 #SummerReadingClubQLD #qldsummerreading
Print this page