Live @ Library Square (Thu 19 Mar)
Showcasing Gladstone's local music talents and inspiring you to escape into the sunshine – grab some lunch, grab your friends and enjoy some free, easy listening tunes! 11:30am-2:30pm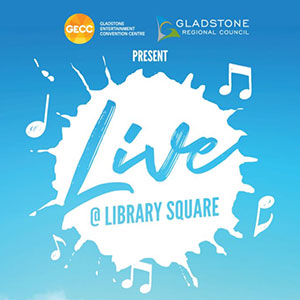 We are livening up lunchtimes!
Escape the midday madness and brighten up your break! Live @ Library Square is here to help you recharge, refresh and relax!
Showcasing Gladstone's local music talents and inspiring you to escape into the sunshine – grab some lunch, grab your friends and enjoy some free, easy listening tunes!
It's Live
It's Laidback
It's Local
#live@librarysquare
Upcoming Events:
Contact:
Ph: 4970 0700
Email: info@gladstone.qld.gov.au