Join the Aussie Backyard Bird Count from 16-22 Oct 2023
The Aussie Backyard Bird Count is held for one week each October as part of National Bird Week.  This year, the Aussie Backyard Bird Count will be held from 16-22 October 2023.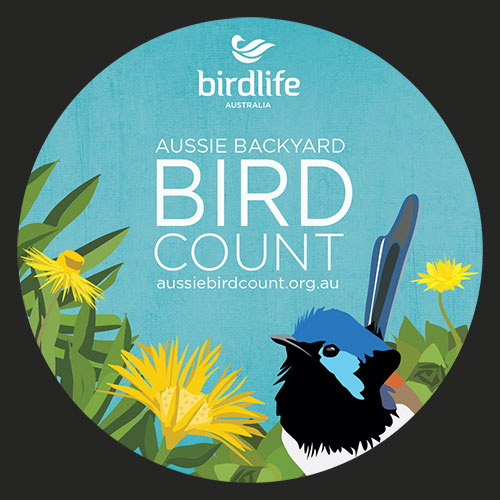 The Aussie Bird Count app allows you to take part anywhere - not just backyards, but in local parks, botanical gardens, schoolyards or beaches - wherever you might see birds.
You can participate by yourself or in a group
Spend 20 minutes in your backyard, local park, or favourite outdoor space
Use the Aussie Bird Count app or the webform to record your count details, including the bird species you see and how many
Not sure about a bird? There is a field guide/bird search function on the app and website to help you
Once you've added your count, you will instantly be able to see live statistics from right around Australia – including the number of people taking part and the species counted!
The national total will be updated in real time, and the app allows you to see which species are being counted in your local area.
Start spreading the word with #AussieBirdCount.
For events and activities during National Bird Week visit aussiebirdcount.org.au.
---

Council's Community Events Calendar is provided for non-profit and community groups to advertise upcoming events:
See also...
Print this page