Music Festival: Spring in the Vale
Spring in the Vale is an all-ages and camping Music and Arts Festival held in Miriam Vale, near the iconic towns of Agnes Water/1770, Queensland, a 10 minute drive from the town of Miriam Vale.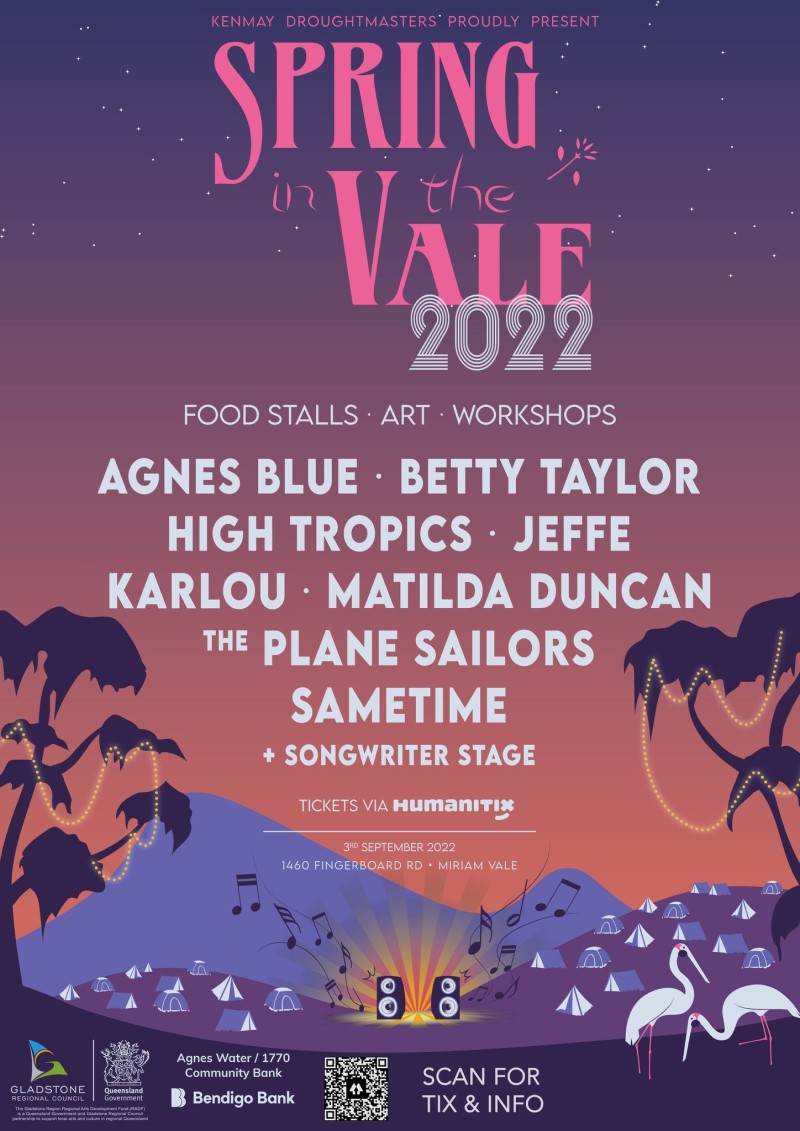 Now in its fifth year, Spring in the Vale is an annual celebration of art, new beginnings and the coming of Spring.
Hosting an attendance of over 700 in 2022, the Festival promotes quality original music, while growing tourism and fostering the local arts scene, in a safe and fun family oriented environment.
On the 4th September 2023, Spring in the Vale will be back, and is once again committed to delivering: national touring quality sound and music, informative arts and culture workshops, engaging art installations and hosting a variety of stalls.
When:
2 September - 3 September
Gates open from 10am
Music 12pm – 10.30pm
Where:
1460 Fingerboard Road Mount Tom
General:
- All ages B.Y.O. camping event
Camping and Parking:
- Day parking available for free (at the front of the Festival area)
- Camping also available - costs apply
Print this page