Garage Sale Trail
Garage Sale Trail is a great way for individuals, neighbours, community groups, sporting clubs, businesses, schools and educational facilities to declutter, make some money, have a Spring clean.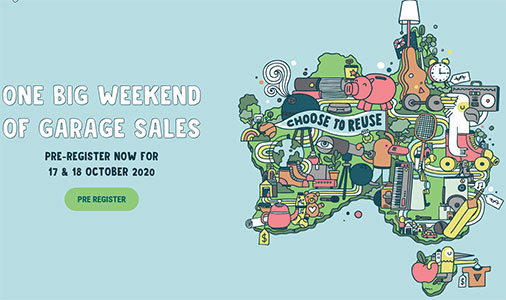 Council is pleased to be one of 140 Councils across Australia supporting Garage Sale Trail 2020.
This year's two big days of garage sales across the Gladstone Region will be held on the weekend of 17 and 18 October.
Choose to reuse and join 400,000 Australians to put second-hand first.
Registrations for Garage Sale Trail are free and can be made online at www.garagesaletrail.com.au/Gladstone
Sellers can benefit from the promotional power of the Garage Sale Trail with national marketing promoting the weekend of sales and access to promotional materials and tips to help make your garage sale a success.
Sellers can promote their sale items online and buyers can plot their own sale trail to follow across the Gladstone Region.
Whether you're keen to sell items or are interested in following the Garage Sale Trail as a buyer – be sure to join in the fun.
---
When: Saturday 17 and Sunday 18 October 2020
Where: Gladstone Region
Cost: Free
---