Lowmead 3 Car Challenge
The Lowmead 3 Car Challenge: annual event held the second week of November each year, currently in it's 14th year (2023). Teams of 3 winch trucks battle it out, testing 4x4 ability and teamwork.
The Lowmead 3 Car Challenge is an established off-road event, well known throughout QLD and into Northern NSW. The event is in its 13th year and now boasts the largest concentration of competition vehicles for one event.
The event format consists of teams of three winch truck vehicles working together to battle out stages testing their vehicles' capabilities, recovery skills and teamwork.
10 stages at a private property "Clarky's Petrolhead Paradise" in Lowmead, Central Queensland 4676, south-east of Miriam Vale, the site features hot showers and conventional toilets, family friendly camping areas and great spectator viewing areas.
The event starts on the Friday evening with racing under lights. There is then five Saturday day stages, finishing up with two night stages under lights at our manmade area. The event then concludes on Sunday with racing finished by lunchtime and presentations held after that.
Food vendors on site all weekend.
Camping available.
Hot showers & flushing toilets.
Family friendly.
This event is managed by Revolution Off Road Events Inc. A registered not for profit incorporation hosting off road events throughout the year in the Central Queensland area. Head over to our facebook page and follow us for more information.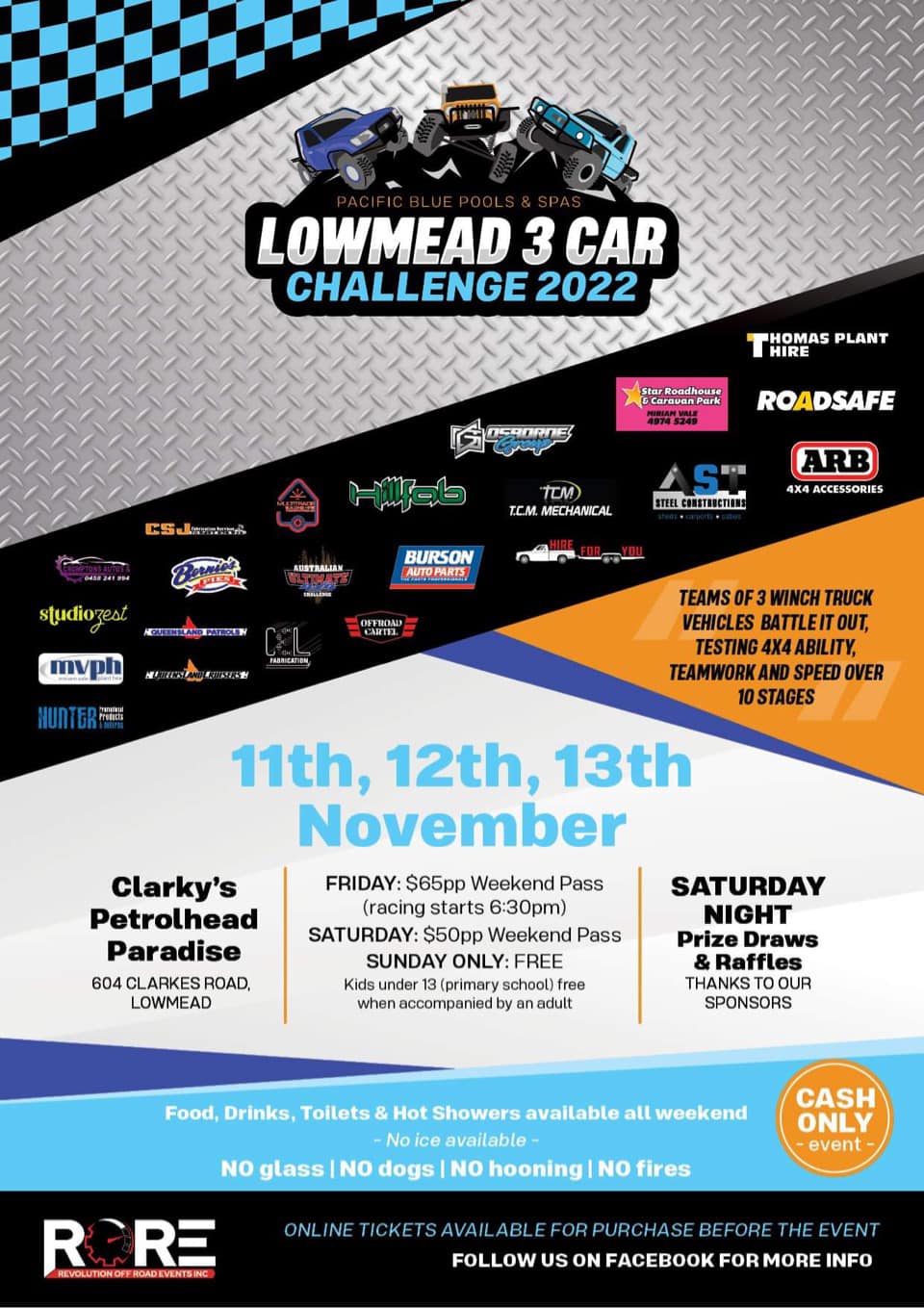 ---
Council's Community Events Calendar is provided for non-profit and community groups to advertise upcoming events:
See also...
Print this page