Intercity Images 2021 - Calling for Entries
Have you snapped a memorable image of the Gladstone Region within the last 12 months? Don't leave them on your memory card or smartphone - enter them into the Intercity Images 2021. Closes 5pm 6 March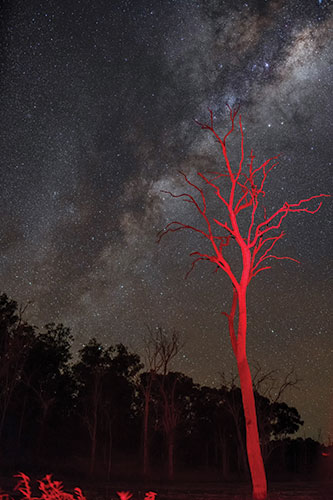 Christine Krebs, Night Gum, photograph. Intercity Images 2019.
Intercity Images is an annual cultural exchange between the citizens of the Gladstone Region and Saiki City, Japan, celebrating the unique lifestyle, people and environment of the two Sister Cities.
The call for 2021 entries is now open to local photographers of all ages and experience.
Visit the Gladstone Regional Art Gallery & Museum to pick up an entry form or download one below. A maximum of two entries per person will be accepted.
Please check the terms and conditions carefully, then get your entries together!
Bring your entries into the Gallery & Museum, corner Goondoon & Bramston Streets, Gladstone.
Submissions close 5pm, Saturday 6 March 2021.
All eligible entries will be displayed at the Gallery & Museum from 27 March 2021 to 8 May 2021 (dates subject to change).
30 images will be selected by a panel of judges and sent to Saiki City for display in June/July 2021.
The combined Saiki City and Gladstone Region photographs will then be displayed at the Gladstone Regional Art Gallery & Museum in August for the Intercity Images 2021: Gladstone Saiki Photographic Exchange Combined Images exhibition.
Now in its 19th year, Intercity Images is a Gladstone Saiki Sister City Advisory Committee initiative, supported by Gladstone Regional Council.
The Gallery & Museum is open Monday to Saturday, from 10am to 5pm, with free entry.