Free Mulch – Gladstone Waste Transfer Station
Free mulch will be available from the Gladstone Waste Transfer Station on Joe Joseph Drive, Gladstone from 8 November to 8 December 2021.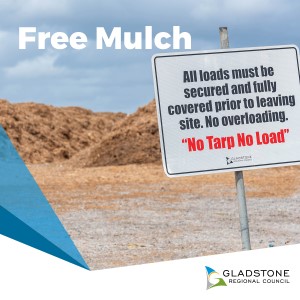 The free mulch will be offered on a 'first in best dressed' basis with no load limits for domestic and commercial customers.
Council staff will assist with mechanical loading of the mulch free of charge for domestic customers. Free assisted mechanical loading will be available for commercial customers based on the customer taking 80% of the mulch on a self-loading basis.
Please be reminded that utes and trailers are recommended when collecting mulch, and all loads must be covered before leaving the facility.
Enclosed shoes are required at all Council Transfer Stations and Landfills.
Print this page