National Simultaneous Storytime (Wed 26 May)
National Simultaneous Storytime is back for its 21st year! Join us here at 11am as we share another book with the nation.
Due to COVID-19 restrictions in 2020 we live streamed the reading of Whitney and Britney from the Gladstone Library straight to Facebook.
Whitney and Britney are two gorgeous chooks who live alongside Dora von Dooze. But Dora is perplexed - why do her dear chickens seem to sleep all day long? Dora decides to snoop. She follows the chooks out at night to the local jazz club where she discovers, to her amazement, that they are Whitney and Britney: Chicken Divas!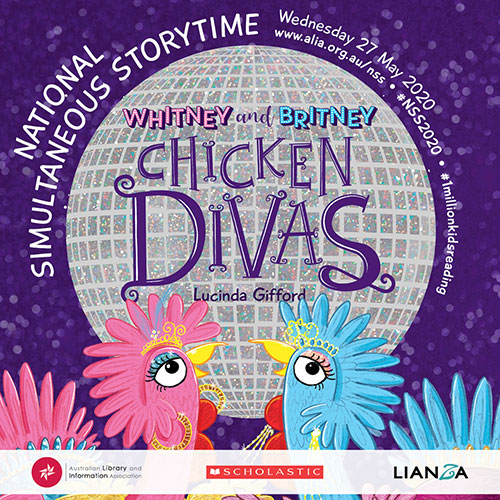 Written and Illustrated By: Lucinda Gifford
Published By: Scholastic Australia