Feast On East Markets (Fri 25 Oct)
Soak up the sun, enjoy the ambiance & feast on the delectable delights... A multitude of market stalls, smorgasbord of food stalls and live entertainment. Markets - 7am - 4pm
Coinciding with the docking of the Explorer Dream at the East Shores Precinct. Departing from Darwin on the 20th October the Explorer Dream will visit Cairns, Gladstone and Sydney for a 7 night cruise.
The Feast on East Markets provide an exciting event at the award-winning East Shores Precinct, in conjunction with Cruise ships arriving in Gladstone.

These modern markets will showcase local art, handicrafts and enticing cuisine, for cruise passengers and locals alike.

Wander through the markets or relax and enjoy the local entertainment. The best our region has to offer is all in one stunning location.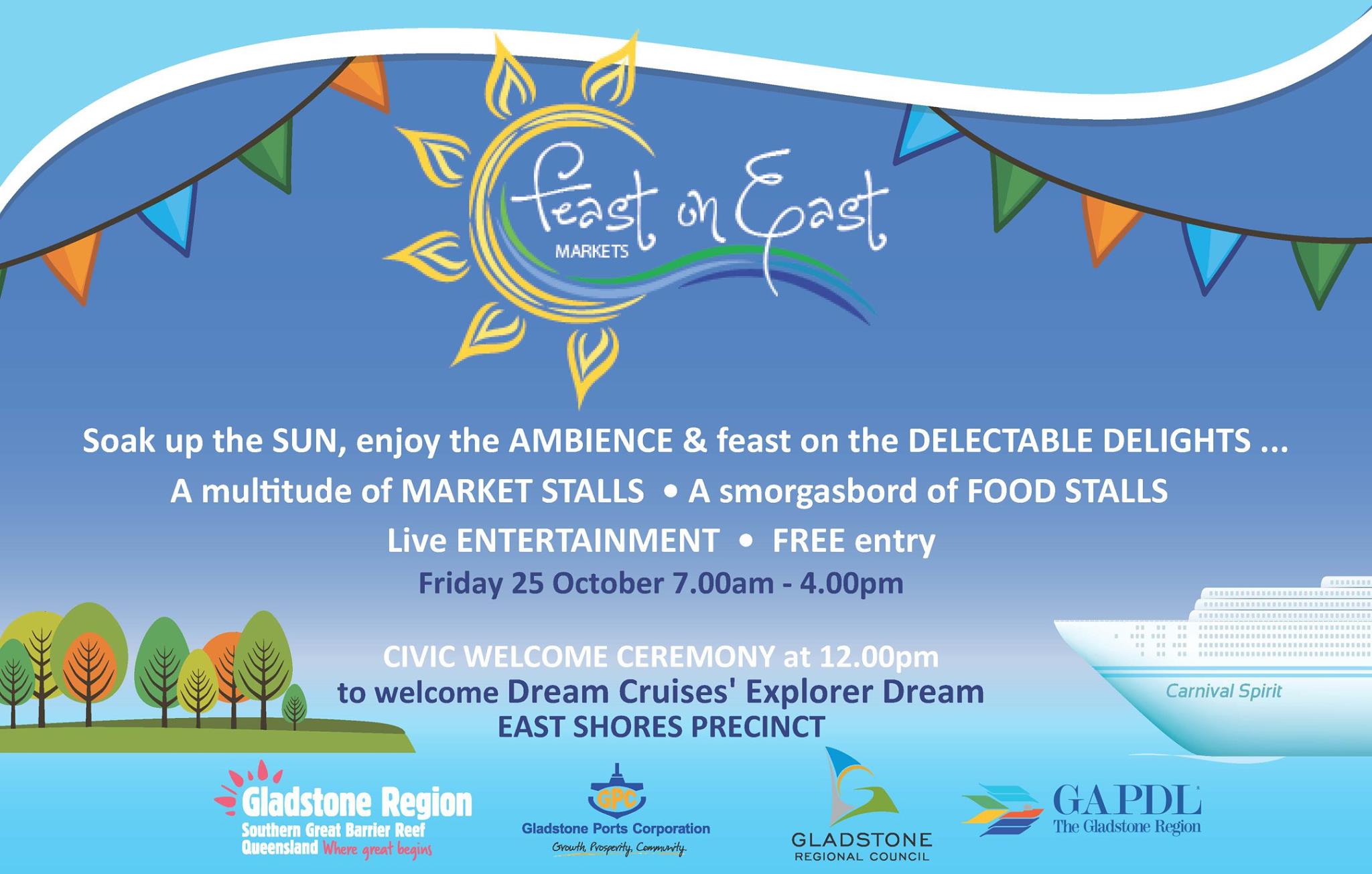 For stall enquiries, please contact events@gapdl.com.au
Visit Facebook page Upcoming Cruise Ship Dates
---